Tatyana Tsukanova | May 16, 2023
By Tatyana Tsukanova, Lionel Saul
The hospitality and tourism industry has always come up with names to describe cohorts of travelers that share similar interests and behaviors. Sometimes those names follow the famous generation categorization, such as Millennial travelers and Gen Z travelers, or have more tailored-made definitions.
Silent travel and its impact
In the last decade, the impact of the generalization of smartphone usage has created a new category of travelers: silent travelers. This cohort has adopted mobile technology to enhance or even replace the conventional in-person service delivery that occurs in the hospitality sector. As a result, most of the companies in the industry have adapted to provide digital services such as chatbots or online check-in to match the buying behavior of these travelers.
Although this trend started almost 10 years ago, Skift.com expects that it will still have an impact on our industry, especially with the development of AI interfaces like ChatGPT. Indeed, according to the Skift Head of Research, Wouter Geerts, "the phenomenon of the silent traveler is still very much in existence, although we don't really refer to it as such". Therefore, silent travelers will keep influencing the industry as they now have "spending power and a growing impact on travel bookings".
How social media affects travel: A growing role to attract the new generation of travelers
Many actors in the industry are also keen to implement digital services to gain visibility and attract customers who rely on technology when choosing a destination. More than half of Gen Z travelers spend at least four hours per day on social media, such as TikTok. Therefore, hotels that wish to attract members of that generation should consider working on creating valuable content on their social media channels. For some hoteliers this could be a daunting burden, we understand that, so do not hesitate to rely on travelers content creators to promote your property on social media!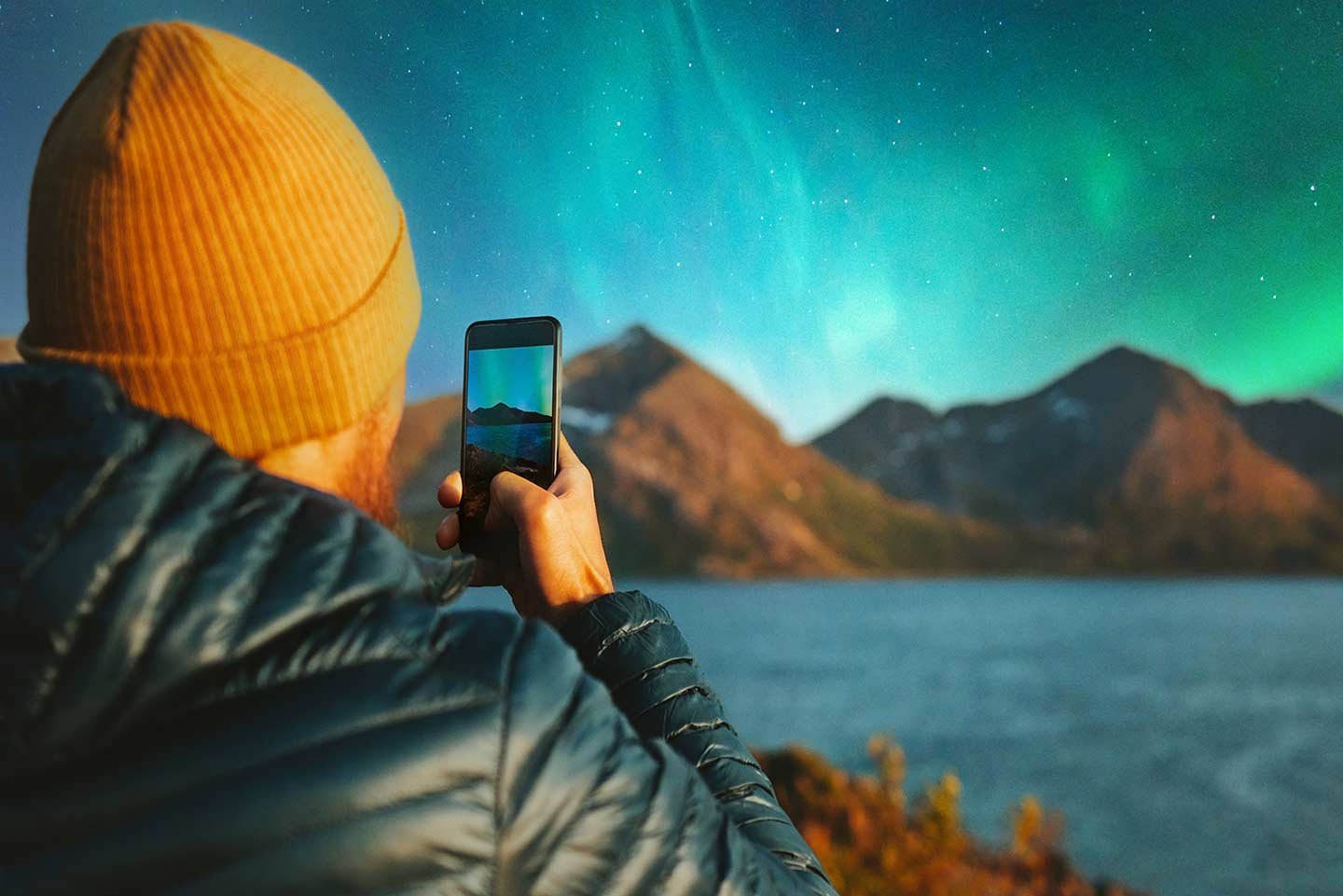 Who is willing to pay more for sustainable products?
In addition to the strong connection to technology, members of Gen Z are reshaping the industry even more because they are willing to pay for things they care about, such as sustainability. Up to 50% of them would agree on paying a premium to support a charity cause. As a result, some in the industry are questioning whether hotels should revamp their loyalty programs which reward guests and enable them to donate to charity.
Moreover, compared to past generations, Gen Z tends to travel more at an earlier age, even though their budget is lower than that of other generations. Generally, the highest earners are more likely to travel for leisure purposes. Indeed, members of other generations living in households with an annual income of at least $100,000, are 5-7 percentage points more likely to travel than the general population.
However, for members of Gen Z, the difference is only 1 point. Interestingly enough, 61% of Gen Zers who have taken three or more leisure trips in the past year belong to households earning less than $50,000 a year. This suggests that younger generations are not putting off their travel plans until they reach a certain level of income or savings, but instead are finding ways to incorporate them into their current budget.


Source: Morning Consult, Gen Z Is Poised to Reshape the Travel Industry.
The travel expectations of each generation
The purchasing power of a category of travelers plays a major role in determining if certain specific consumer behaviors will have a small or large impact on the industry. Indeed, the more money a cohort of travelers has at their disposal, the greater will be their impact on the industry.
Another cohort of travelers, the Boomers travelers, is now also influencing the hospitality industry. Some members of this cohort are not only retiring early, which means they will have more time to travel, but they are also the wealthiest generation at the moment. On average, they take four or more trips yearly. For instance, according to MGY Global's Portrait of American Travelers study, grandparents travel almost 25% more than the average tourist. Thus, adapting to the specific needs of boomer travelers could prove beneficial for the entire industry.
While we have described some characteristics that seem appropriate for particular categories of travelers, let's not forget that these different cohorts of travelers share similar needs and sometimes the same expectations. For example, both Gen Y and Gen Z travelers like ultra-fast check-in, minimal interaction with the personnel, and attention only when something is needed.
Additionally, the industry should not forget that while targeting one cohort could be a sustainable strategy, there is also a growing trend pointing towards multigenerational travel, meaning that hoteliers should have facilities that meet the needs of different groups if they want to capitalize on that trend.
The important thing here is to be inclusive in terms of activities and itineraries. One reason for that growing trend is that families are looking for making up for lost time during the pandemic by going on holiday to reconnect with their relatives – something that was not really possible during the Covid lockdown years!
From Boomer to Gen Z: new exciting reasons to travel
As the years go by, different generations have different priorities and the travel industry is taking notice. For those over 50, spending quality time with loved ones on holiday is a top priority. This means looking for accommodation that can comfortably host a large group and paying attention to amenities that can make their stay even more enjoyable. Fully equipped kitchens, washing machines and pet-friendly options are becoming more and more in demand as travelers seek a more personalized and flexible approach.
But it's not just the older generation who are looking for unique and exciting holiday options. Young travelers, including children who dream of becoming influencers, are also making a statement. For them, it's not just about amenities but also about experiences they can share on TikTok and other social media. Hotels that offer Instagram-worthy views are sure to grab their attention. Overall, the travel industry is evolving to cater to the diverse needs and preferences of different generations. Whether you're looking for a family holiday with 17 members or a fancy trip, there's something for everyone.
Gen Z and millennial respondents agree that their travel choices may be influenced by TV shows, news, TV series or films, e.g., some of them may seek out places featured in the Lord of the Rings or Emily in Paris. These generations are looking for unique and exciting holiday options that go beyond the typical tourist attractions. For instance, they put more emphasis on food-centric travel, wellness and relaxation, supporting local communities and small authentic shops. In recent years, we have seen an increase in awe-inspiring tourism, where travelers seek out breathtaking natural landscapes and experiences or even tea tourism, which allows travelers to explore the history and culture of tea making in different regions.
After the pandemic changed the way people could travel, virtual tourism has become a new trend, allowing any of us to explore destinations and experiences from the comfort of our own homes. Parallel to this, a common trend across all generations has been to plan and book travel in advance: 7 out of 10 people plan their trips 3-6 months ahead of time.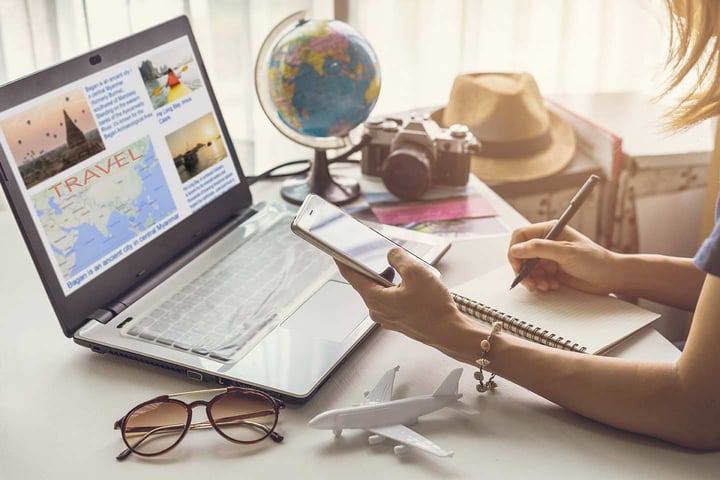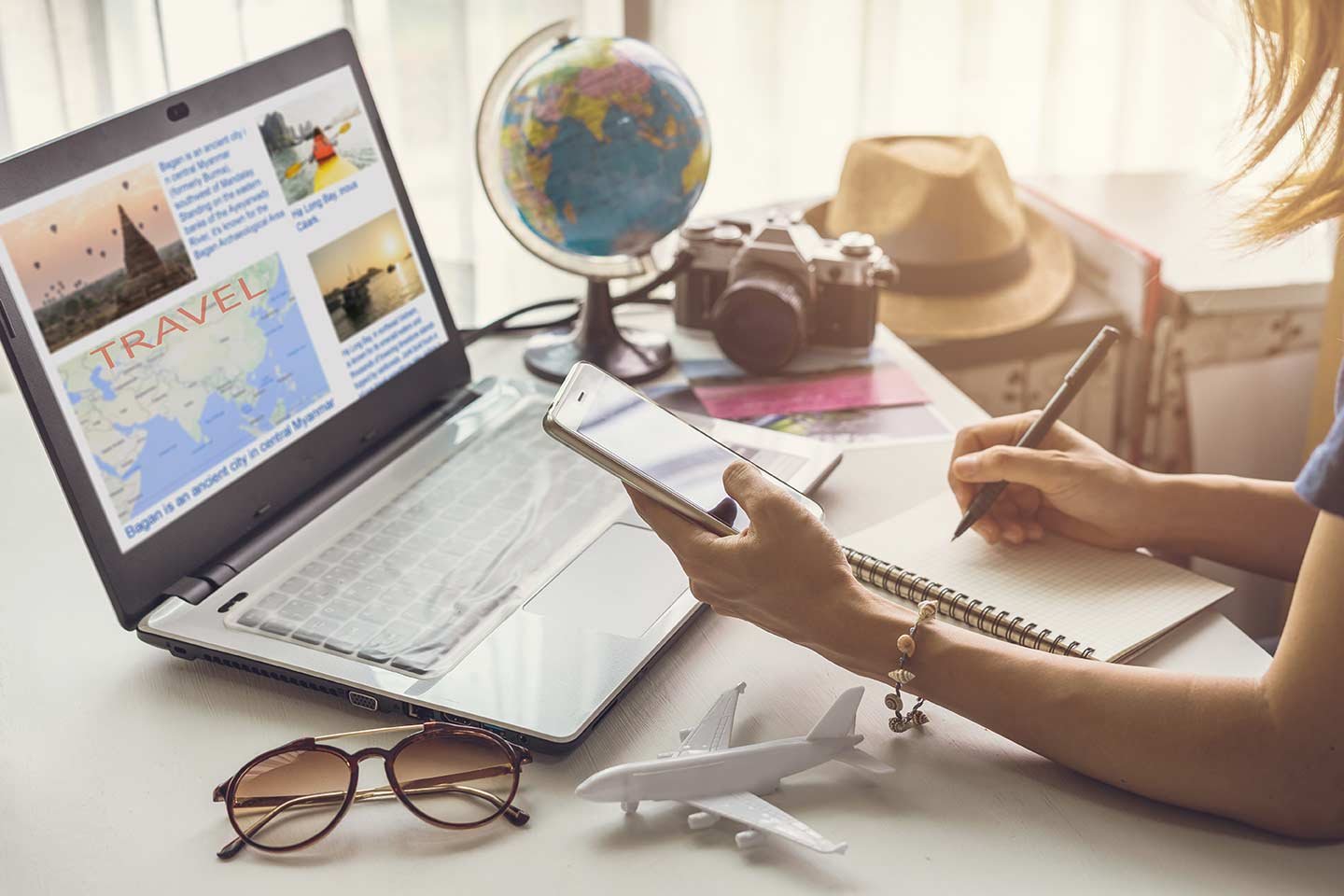 And as the world slowly rediscovers itself, we are seeing the emergence of revenge tourism among all generations, and interest in cruise bookings is returning as people seek to make up for missed opportunities. Whether you're a baby boomer, a millennial or a member of Generation Z, it seems, there's a journey for everyone just waiting to be explored. Today, for example, we see inspiring stories of senior travelers taking solo trips in their 80s or embarking on great adventures to cross all seven continents in less than three months – following the idea from Jules Verne's novel Around the World in Eighty Days.
Digitalization of the guest journey: From smart rooms to advanced solutions
Our lives become increasingly digital, and hence customer expectations are changing accordingly. As we mentioned before, Gen Y and Z in particular are looking for a seamless and simplified experience such as quick check-in and minimalistic interaction with staff. By simulating the digital guest journey based on customer preferences, companies can identify existing gaps and improve service quality.
The development of AI is creating a new era in many industries that should not be missed. From smart rooms to advanced solutions for operating a hotel, AI is transforming the way we travel and think about hospitality. Online travel agents like Expedia and Kayak have become the first travel companies to create plugins as a "virtual assistant" integrated with ChatGPT to improve the customer experience, making planning for the trip more enjoyable and less stressful. In fact, ChatGPT can be used to improve a multitude of activities: booking and reservations, customer service, recommendations, marketing and sales. In other words, the hospitality industry is poised to deliver truly personalized and immersive experiences to customers of all ages and preferences.
The cost of living crisis: Affordable travel experiences
The cost of living crisis continues to escalate and people are looking for ways to save money. For example, the Inflation Cookbook uses AI to track grocery prices and offer cost-saving recipes. Whimstay, a marketplace, offers last minute rental bookings to solve the problem that around 50% of active rental nights per year go unoccupied and it offers travelers the best deals and significant savings.
However, sustainability-related actions haven't been sacrificed and there is a call for more accessible tourism experience. Virgin Atlantic is training its cabin crew to better support passengers with guide dogs. Companies are launching environmentally-focused youth programs integrated into holiday time. For example, Six Senses developed the Climate Warrior initiative for kids to take climate actions. The startup Postcard Travel Club connects mindful travelers with small hotels and tour operators to promote responsible tourism. New apps such as Pinplanet, which is a mix of a digital travel scrapbook and travel planner, or Lemon8, something between Pinterest and Instagram, which allows to share images and videos, can be useful for storing travel memories – which is important, no matter how old you are.
The power of the longevity economy
People today prefer to get information and buy things online, and this mindset is not limited to younger age groups as the pandemic has changed the way many people interact with businesses. At the same time, there is plenty of room for innovation in the hospitality sector if we look at the trend of an aging population. The longevity economy promises to be the world's fastest-growing market, and people who will retire in the future will be more dynamic in their leisure and travel plans. It is now that hospitality players need to look at this window of opportunity and think about introducing some innovation to make aging easier, safer and more enjoyable.
Explore further the future of travel with our must read, follow, listen, watch: