Lionel Saul | August 16, 2023
Step into the future of hospitality as we uncover the captivating realm of short- and long-term perspectives that are reshaping the industry. Let's explore how technology is helping hospitality firms create an unparalleled guest experience and learn about the futuristic ideas that spark the imagination and are setting the stage for our extraordinary tomorrow.
—- HOSPITALITY INSIGHTS —-
This month, we have decided to share with you some industry trends. In the short-term perspective section, we have selected the ones you can expect to see in the next 2-3 years, while in the long-term chapter we highlight trends that will take longer to be implemented.
Short-term perspective
Development of a more inclusive and responsible travel mindset
In recent years, the concept of responsible travel has gained significant attention and importance in the world of tourism. More and more travelers are committed to making their trips more environmentally and socially responsible. In a similar vein, inclusive travel is becoming essential for customers. In the U.K., two-thirds of customers think an equity, diversity, and inclusion (EDI) policy is important for companies in the hospitality and tourism industry. For UKHospitality Chief Executive Kate Nicholls, this is not surprising as: "Hospitality has always been a people-first business and has a tradition of being one of the most inclusive sectors in the world." Both these trends are having a significant impact on the hospitality industry.
How new technologies could facilitate the customer experience
For a long time, flying cars have been seen as a pipe dream at best or a whimsical folly at worst. Remember the Jetsons? Yet, it seems like it may become a reality in the not-too-distant future. Soon, we may be able to hail a flying cab in some cities to go to the train station or to visit a museum! When it comes to facilitating tourists' journey, Biometric identification, such as fingerprint, facial recognition, and iris scans, is gaining in popularity at airports worldwide, including in Europe. This technology offers faster and more accurate passenger screening, reducing processing time for procedures like baggage check-in. Airports like Dubai International, Hong Kong International, Tokyo Narita, and London Heathrow already utilize facial recognition technology, while the European Union plans to implement an automated entry-exit system using fingerprints and facial images by 2024. Airlines like Emirates and major U.S. carriers have also been incorporating biometric identification for streamlined travel experiences.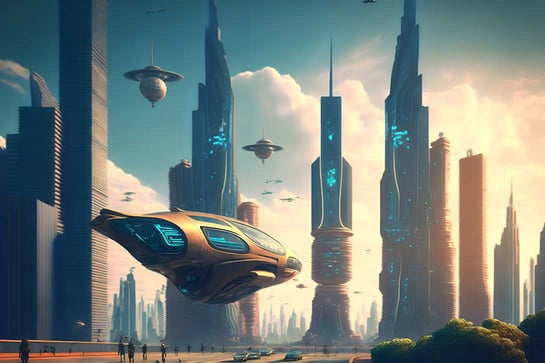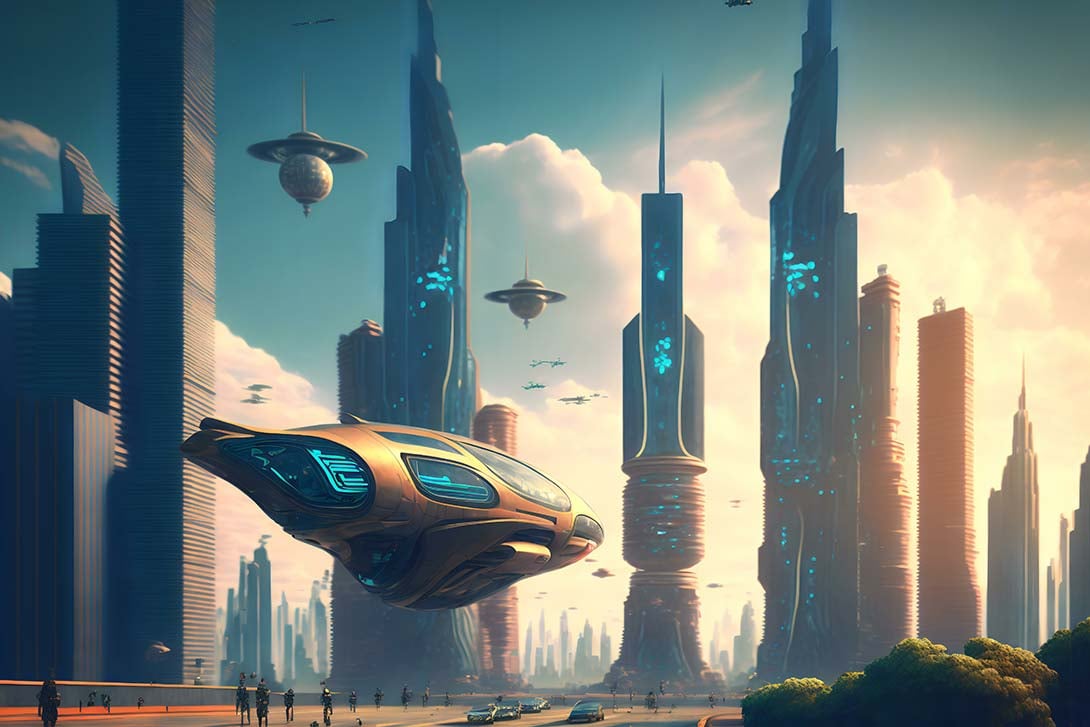 The greening of the industry: Embracing sustainable practices
Vegan food is becoming more and more trendy. While, for some, this trend could threaten the savoir-faire of gourmet cooking (e.g., the art of preparing meat), more and more chefs are starting to develop innovative ways to cook vegetables. In the process, they are developing new complex techniques and new know-how. As summarized by Ixta Belfrage, a U.K.-based cookbook author "Plant forward is the way forward" and she recommends making "plants the star of the dish to eat less animal products". The democratization of vegan food underlines the sustainability turn undertaken by the hospitality and tourism industry. One fine example of this is also the Global sustainability challenge, which invites students from Hospitality Business Schools all around the world to find innovative and sustainable solutions. This year, the focus was on being "one with nature" and encouraging students to imagine regenerative hospitality concepts.
Long-term horizon
The rise of futuristic-like transportation and traveling means
Hyperloop trains are seen as sustainable solution for inter-city travel. Even though the technology is not there yet, it is increasingly likely that they will become part of our transportation systems in the long run. Indeed, companies such as Virgin Hyperloop or Elon Musk's own The Boring Company are working on developing and testing hyperloop technology. Space tourism is becoming a reality for affluent explorers, with various companies offering expeditions beyond Earth's boundaries, such as Blue Origin's trips to outer space and SpaceX's plans for civilian missions around the moon. Yet one should not expect space travel to become the norm anytime soon but, eventually, it is expected to become more accessible and popular on a small scale. One can question the sustainable impact this new kind of travel will have though…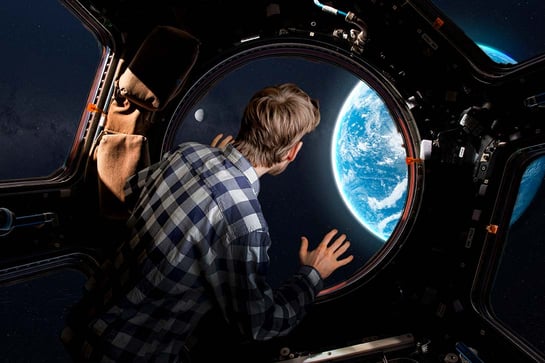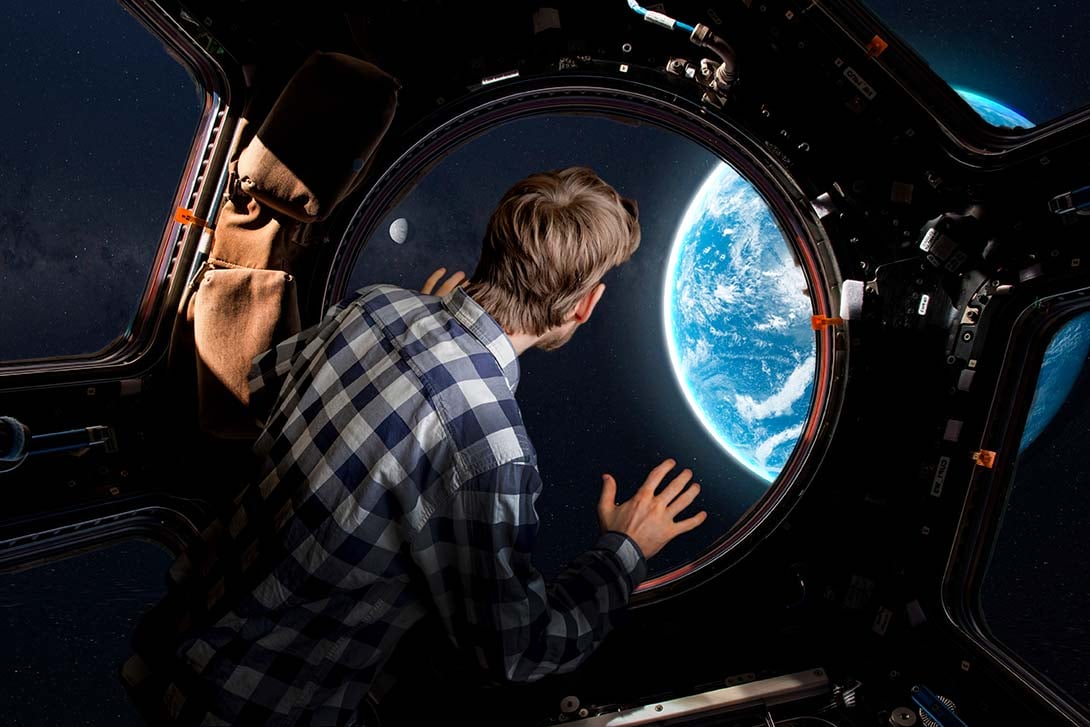 Net-zero target: the ultimate goal for the hospitality industry
Regarding sustainability, one shipbuilder has amassed a dizzying array of technology as it aims to launch its first zero greenhouse gas emissions boat by 2030. The future of travel is inevitably linked to climate change. As a result, actors in the hospitality industry, such as the International Civil Aviation Organization (ICAO), have committed to being net zero by 2050. Indeed, a mix of technologies, ranging from sustainable aviation fuel to hydrogen-powered engines to all-electric planes in the next decade, should help the industry to reach its carbon neutral goal. However, some have expressed considerable doubts regarding the ability of the airline industry to reach this ambitious target.
—- HOSPITALITY INNOVATION —-
Recent stories in the news have pointed to the sustained emergence of several innovations that are likely to stay with us well beyond tomorrow. From seamless technology to futuristic experiences with ubiquitous sustainability, these pervasive innovations are changing the landscape of the hospitality industry, setting new standards forguest services.
Seamless and smooth technologies to easy daily tasks
While we all expect tools like ChatGPT to impact the promotion of tourism, the future of innovation goes beyond AI alone. The future internet will revolutionize travel by offering virtual reality experiences, enhancing real-world travel, and incorporating Web3 technologies. Blockchain and smart contracts can be utilized for booking platforms, eliminating intermediaries, while NFTs can be used to create digital passports as tokens on the decentralized web.
The use of digital wallets and contactless payment systems for mobile ticketing in public transport and tourist attractions means you won't have to fumble for change when boarding a bus in New Delhi or Sydney or Sao Paolo. In addition, the abundance of data generated through these innovative solutions can also enrich the tourism sector. By analyzing spending patterns and preferences, businesses can tailor their offerings and create personalized marketing and promotion strategies that cater to individual needs and interests.
There have been notable changes in the ways we traditionally handle certain aspects of travel. For instance, managing and safeguarding our luggage used to be our responsibility. However, to address this issue, Accor, a global hospitality leader, is partnering with startup Alltheway to provide a seamless and stress-free travel experience by offering baggage transportation between city centers and airports. This collaboration is set to expand internationally by late 2024.
An all-in-one hospitality solution has garnered attention from such giants as Apple who recently filed a patent for "systems and methods for accessing hotel services using a portable electronic device". This suggests that Apple could be planning to develop a hotel application that consolidates all guest interactions, including booking a room, check-in, ordering services, and more, into one place.
In general, all guest interactions are important, and the main innovations are expected in six key moments: booking, check-in, service, food and beverage, check-out, and post-experience. For instance, consumers expect the entire booking process to be user-friendly and streamlined, providing them with all the information they need in a single view. Companies must also adopt a mobile-first approach, as an increasing number of travelers now prefer to book reservations on their smartphones or mobile devices. If the content provided is insufficient, or disorganized or the responses are slow, consumers get frustrated fast and will seek alternatives elsewhere.
Another intriguing signal in hospitality points to the future being centered around user disengagement. This approach prioritizes the integration of unobtrusive background technology that enhances human-to-human interaction. In simpler terms, the technology should operate silently, freeing people from screens and other processes that do not add value to their experience. By making the technology invisible yet reliable, hotel staff can spend less time looking at screens when a guest stands right in front of them, allowing them to focus more on personal interactions. Nobody goes to a hotel to suffer through these administrative moments or "engage" with a phone to order something. We need to embrace technology that seamlessly works in the background, enabling maximum human engagement when needed. The rise of interest in devices that bring us back to real life further confirms this signal. For instance, the "Nothing phone", which leverages the Glyph interface to help users focus more on the world around them rather than their phones, recently announced its second edition, underscoring the growing demand for technology that promotes well-being, mindfulness, and real-life experiences.
Futuristic cues in the hospitality industry
The most futuristic innovations appear to be emerging in the food industry. According to the report dedicated to the 10th anniversary of Deliveroo, we can anticipate a much more personal touch in our diets. For instance, the integration of BreathTech can allow us to breathe into a device and receive personal recommendations on the optimal food to consume for our health. AI will aid in creating diets that are fully aligned with our individual nutrition needs. Furthermore, 3D printing technologies will create printed lunches for us, making food preparation much more convenient. Additionally, through the use of VR/AR and smart glasses, we can trick our brains and senses into thinking that we're eating chocolate when, in fact, it may be broccoli. These innovations are reshaping our very perception of what food is and isn't. While dining remains one of the tangible things we want to experience and share with others, the surge in take-away concepts in recent decades may pave the way for 3D food printers, which could become omnipresent by 2073.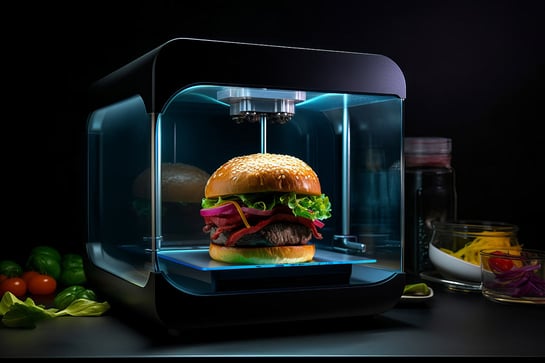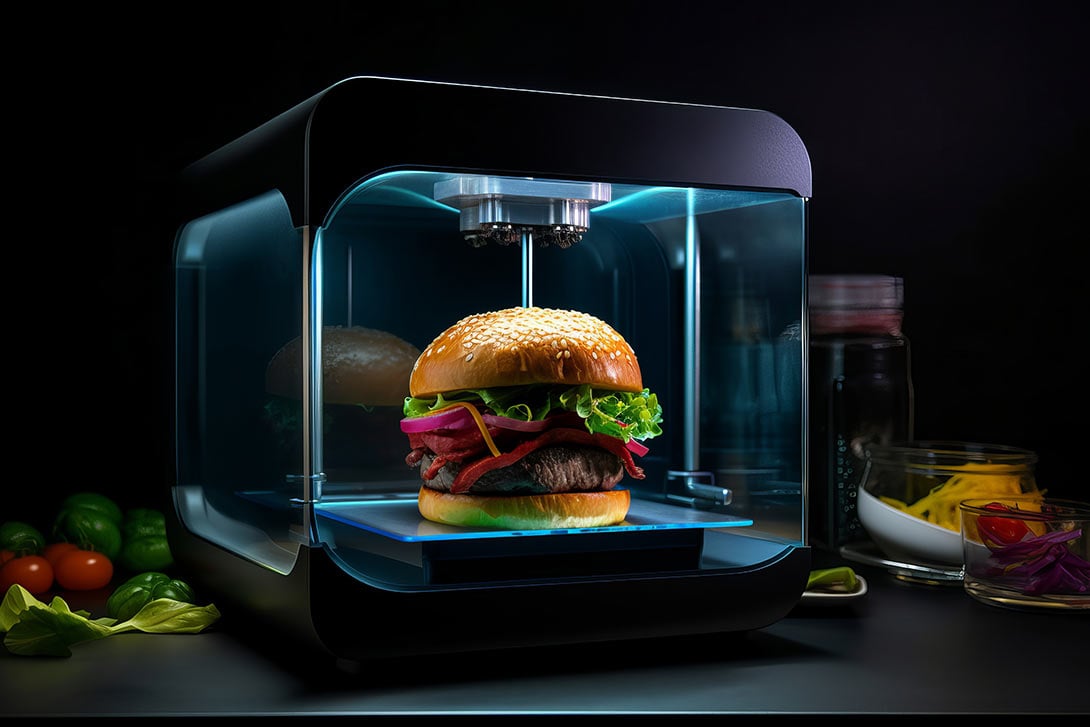 Furthermore, there is a growing expectation for more sustainable solutions in the food sector, as traditionally unhealthy ingredients can now be substituted with novel products. For instance, one startup foresees exponential growth in the personalized nutrition segment and is actively developing plant-based products and other ingredient innovations for diverse applications. These advancements aim to create healthier meals and contribute to a more sustainable ecosystem. We also anticipate a transition in the entire value creation process, shifting towards sustainability and upholding the principles of a circular economy.
At the city level, positive dynamics are expected as well. Dubai, renowned as the "City of the Future", is committed to being even more futuristic and further advancing its tourism industry by embracing greater levels of inclusivity, sustainability, and technological development. As an example of their dedication, all hotels in Dubai are mandated to adhere to the country's sustainability standards.
Forward-thinking players in the hospitality industry are eager to embrace the Metaverse and experiment with blending the real and virtual worlds to create unforgettable personalized experiences. This includes innovative concepts such as a futuristic virtual check-in, virtual art installations in hotel lobbies, or hosting virtual concerts, all aimed at pushing the boundaries of traditional hospitality.
Decentraland, a virtual world powered by blockchain technology, is emerging as a vibrant hub for hotels and restaurants looking to explore new frontiers. One example of this is LEVENverse, which envisions a fun and immersive virtual hotel environment by LEVEN, challenging the conventional hotel archetype and offering a captivating experience for guests. These pioneering efforts are just a glimpse of the possibilities that come with the convergence of technologies and imagination. For instance, in a groundbreaking move, Indonesia became the first country to use Web3 and NFTs to protect its cultural heritage and revitalize its tourism industry. By embracing current and new technologies, we are ready to explore the transformative potential of immersive and interactive digital experiences.