Jim Butler | March 15, 2023
By Jim Butler and the Global Hospitality Group®
Hotel Lawyers | Authors of www.HotelLawBlog.com
The Global Hospitality Group of Jeffer Mangels Butler & Mitchell LLP (JMBM) is pleased to announce the completion of $172 million in C-PACE (Commercial Property Assessed Clean Energy) financing transactions for the year 2022. This total includes over $97 million in hotels and condos, more than $58 million in multifamily, and $16 million in senior living facilities.
C-PACE is a low-cost, nonrecourse financing that creates a lien on the real property and is repaid through property taxes. It first emerged as a technique for funding energy-efficiency improvements and has developed into a widely-accepted and practical solution to financing new construction and improvements across all real estate classes.
C-PACE has remained an available and attractive option for financing new construction projects as more traditional financing has been negatively impacted by rising interest rates and the current economic environment. Led by Partner David A. Sudeck, the Group counsels lenders in these transactions and represents some of the leading names in PACE financing. Since 2020, David and his team have been involved in over $400 million in C-PACE loans.
Read more about C-PACE financing and our previously completed transactions.
Some notable transactions completed by members of the Global Hospitality Group in 2022 include:
Hotel Ava

Location: Pasa Robles, CA
Property Type: Hotel
Size of C-PACE Loan: $24.6 million

Tower Bridge Gateway

Location: Sacramento, CA
Property Type: Hotel
Size of C-PACE Loan: $21.56 million

Springhill Suites

Location: Chula Vista, CA
Property Type: Hotel
Size of C-PACE Loan: $18 million

Ventura Multifamily

Location: Ventura, CA
Property Type: Multifamily
Size of C-PACE Loan: $22.3 million

Temecula Senior Living Center

Location: Temecula, CA
Property Type: Senior Living
Size of C-PACE Loan: $12.3 million
About the Global Hospitality Group®
We have helped clients with more than 4,600 hospitality properties worth more than $123 billion, providing one of the most extensive virtual databases of market terms for deals and financings in the hospitality industry. For more information, visit www.HotelLawyer.com.
How we can help with Commercial PACE (C‑PACE) financing
C-PACE lending has become an important and fast-growing sub-specialty in our hotel finance capabilities. We work with C-PACE providers/lenders and borrowers. In fact, we have been fortunate enough to work with one of the leading providers of C-PACE financing as they expand their national platform.
We welcome inquiries to see if we can help you evaluate potential PACE financing opportunities.
---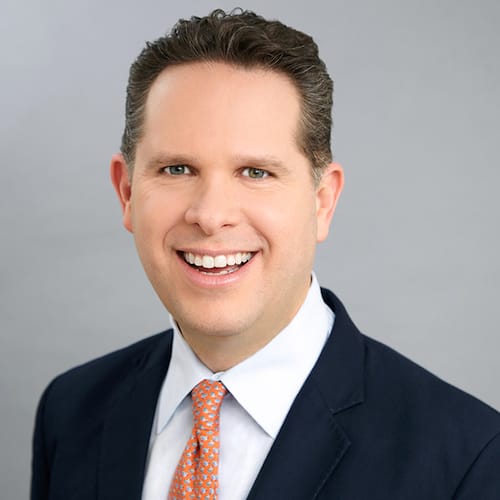 David Sudeck is a senior member of JMBM's Global Hospitality Group® and JMBM's real estate department. His practice primarily involves the complex issues associated with major commercial real estate projects, particularly those involving hotels, resorts, and mixed-use projects.
David is a seasoned real estate attorney and deal maker with an international reputation for his expertise on projects with a hospitality component, and he focuses in particular on providing practical counsel on critically important management and branding agreement issues. He is also widely recognized for providing top business and legal advice to hotel owners and lenders in the purchase, sale, development, construction, financing, leasing, and sale-leaseback of properties.
When he is not working on traditional senior debt or mezzanine financings for owners or lenders, David is likely working on creative joint ventures or "alternate" commercial property assessed clean energy (C-PACE) or EB-5 financings, as the head of the Firm's C-PACE and EB-5 Finance groups. Since 2020, David and his team have closed more than $400 million of C-PACE financings, and David has been involved in virtually all of the $1.5 billion of EB-5 financings the Firm has handled. David also serves on the Public Policy Committee of the IIUSA, the EB-5 industry's trade group for regional centers.
Contact David at +1-310-201-3518 or [email protected]