Hilton | May 10, 2023
PUNTA CANA, Dominican Republic and MCLEAN, Va.– Today, Hilton (NYSE: HLT), announced the signing of a management agreement for the first all-inclusive Curio Collection by Hilton property in the Dominican Republic, the new-build Zemi Miches All-Inclusive Resort, Curio Collection by Hilton. Enviably located north of Punta Cana in the coastal town of Miches, the brand-new 502-room all-inclusive resort will welcome travelers to an area known for its pristine beaches, sprawling mountain landscapes and lush natural surroundings. The property is owned by Zemi Hotels & Resorts, S.R.L. and will be managed by Hilton.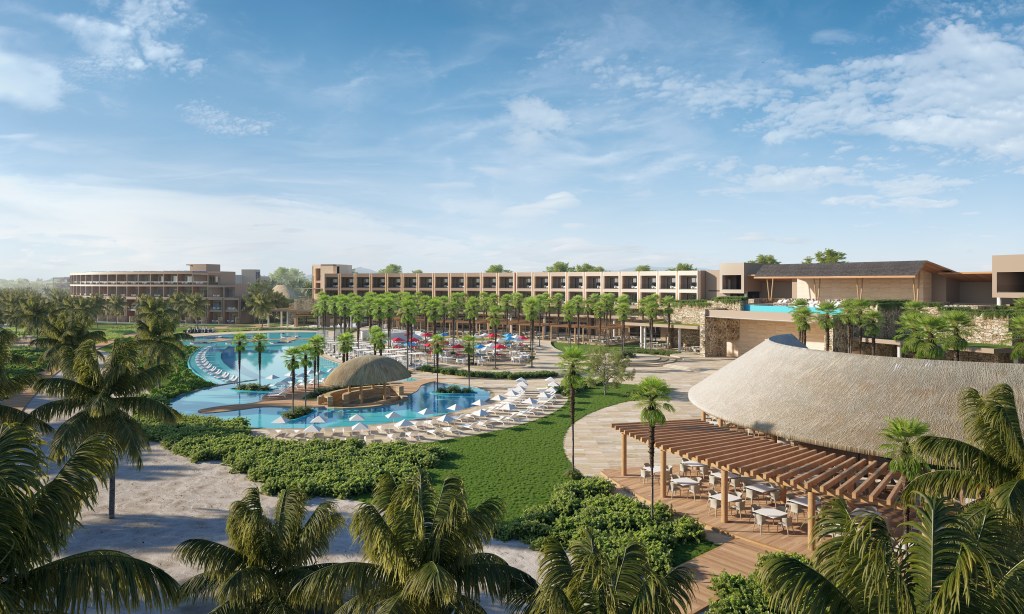 Expected to open in 2024 as Hilton's 10th all-inclusive property in the Caribbean and Latin America, the signing of Zemi Miches All-Inclusive Resort, Curio Collection by Hilton cements Hilton's plan to nearly triple its portfolio in the Dominican Republic over the next five years. Hilton currently welcomes guests at five hotels in the destination and has nine projects in various stages of development across the country.
"The signing of Zemi Miches All-Inclusive Resort, Curio Collection by Hilton is a momentous addition to our robust pipeline in the broader Caribbean, where we have nearly 30 Hilton properties operating across the region and approximately 30 hotels in development," said Pablo Maturana, vice president, development, Caribbean and Latin America, Hilton. "As we work to double our Caribbean portfolio and nearly triple our presence in the Dominican Republic, we are proud to work alongside visionary owners who share our values and support responsible tourism to incredible destinations like Miches."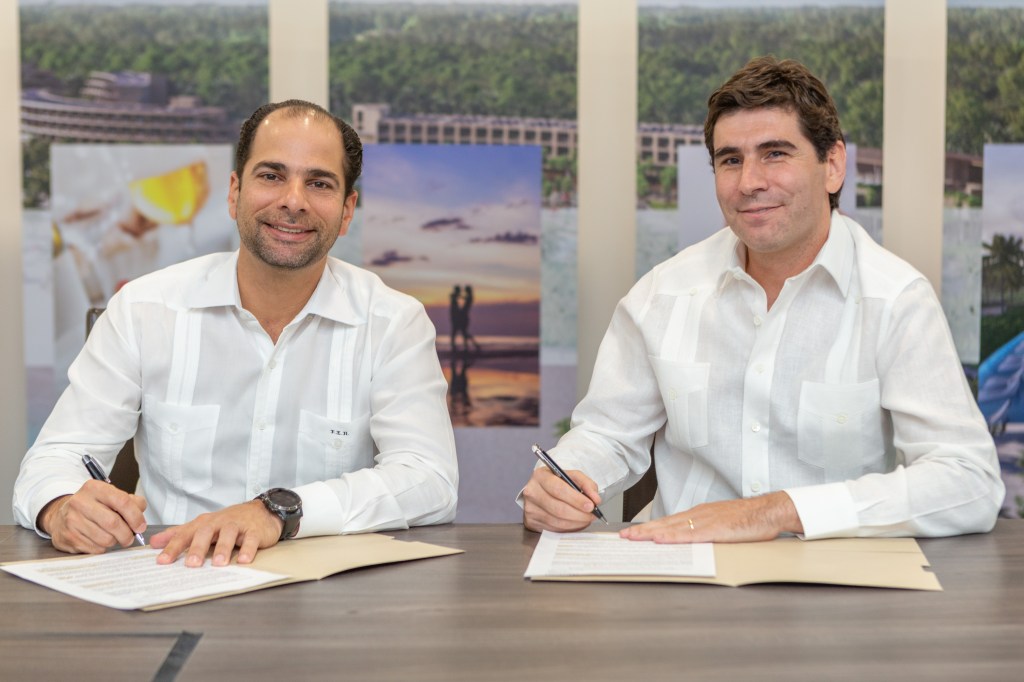 Located approximately 60 miles from Punta Cana International Airport, the beachfront property on a half-mile stretch of pristine Esmeralda Beach will offer 502 guest rooms spread across six four-story buildings and 18 free standing beach bungalows. This includes 123 ground level swim-up guest rooms featuring individual plunge pools that connect via a winding pool allowing guests to swim to other areas of the resort.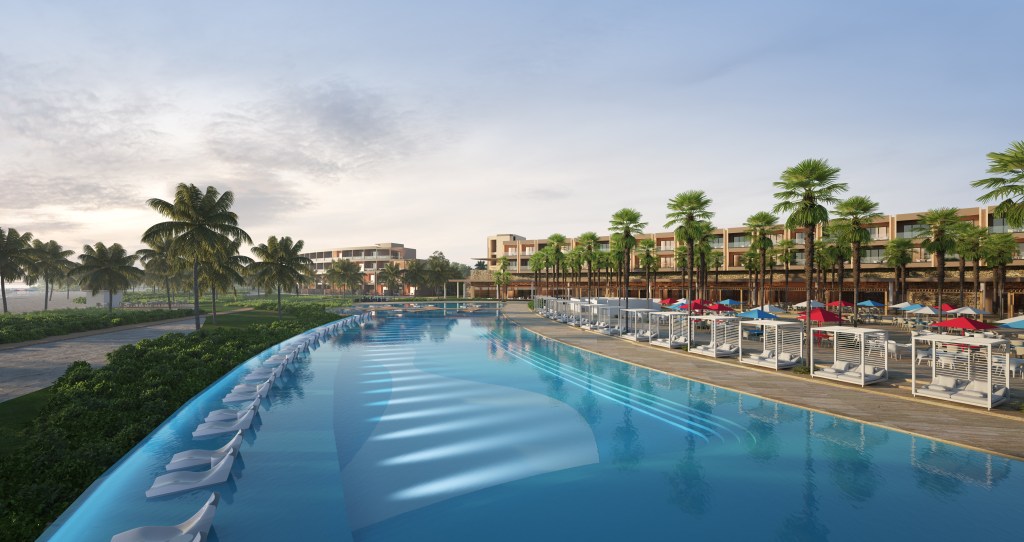 "Curio Collection by Hilton seeks to immerse guests in the world's most sought-after destinations and the upcoming Zemi Miches All-Inclusive Resort, Curio Collection is no exception," said Jenna Hackett, brand leader, Curio Collection by Hilton. "Miches is a newer eco-destination, home to some of the most beautiful landscapes in the Dominican Republic, and the resort will be a true destination in and of itself, sitting on approximately 800 meters of beachfront and offering an array of carefully curated food and beverage outlets and amenities. We look forward to welcoming guests to an elevated, one-of-a-kind all-inclusive experience backed by Hilton's signature hospitality."
Drawing inspiration from the coast's unique landforms, the hotel will feature a minimalist design with the natural tones and textures that reflect the destination. The four-story buildings harmoniously blend with the environment, while the design plan incorporates neutral wood and stonework, lush greenery, soft interior shades, and boho-chic elegance from furnishings to artistic structures and decor.
"We are incredibly proud to be working with Hilton and together, introduce the first all-inclusive Curio Collection by Hilton resort to the Dominican Republic," said Frank Elias Rainieri, president and CEO, Zemi Hotels & Resorts, S.R.L. "With Hilton's more than a century of leading hospitality experience and our one-of-a-kind resort development, we look forward to being the first choice of travelers seeking an elevated and authentic all-inclusive experience in the eco-friendly, untouched town of Miches."
Zemi Miches All-Inclusive Resort, Curio Collection by Hilton will participate in Hilton Honors, the award-winning guest-loyalty program for Hilton's 19 world-class brands, and will offer guests an array of onsite entertainment and amenities including a night club, kids club and retail shops. Nine food and drink options will tempt palates with exceptional cuisine, from Asian, Taino, Italian and seafood to an all-day buffet, lobby bar, sports bar and more.
With a commitment to health and wellness, the oceanfront resort will offer a sprawling pool complex with water park, a state-of-the-art fitness center and juice bar. A dedicated spa building will boast ten treatment rooms, a beauty salon, an indoor pool, sauna, jacuzzi, and an outdoor terrace for yoga and meditation.
The resort will feature 15,000 square feet of flexible indoor and outdoor meeting and event space.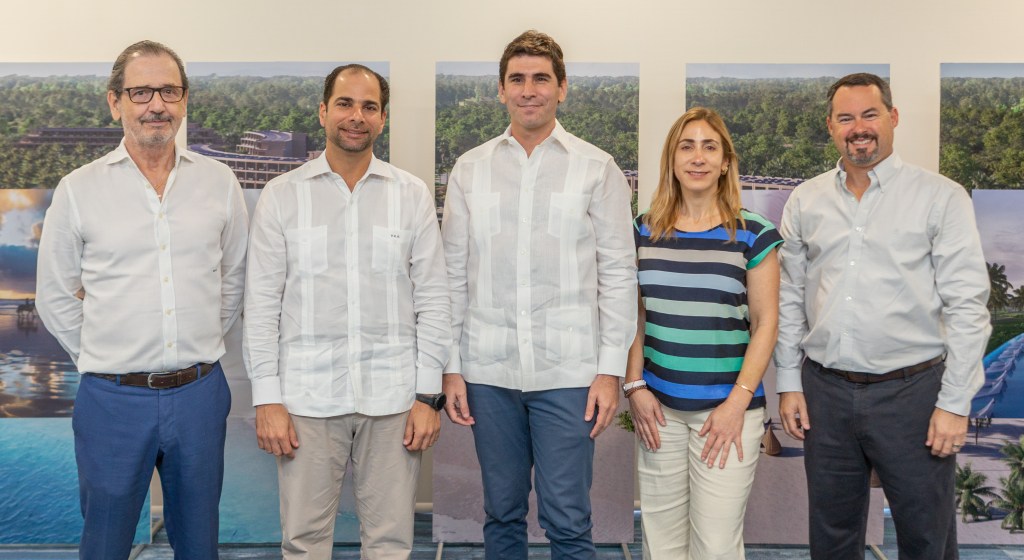 Throughout the Caribbean and Latin America, Hilton currently has a portfolio of more than 205 hotels welcoming travelers across the region, and a development pipeline of approximately 110 hotels in various stages of design and construction.
For more information about Curio Collection by Hilton visit stories.hilton.com.