Jim Butler | September 12, 2022
By Jim Butler
Jeffer Mangels Butler & Mitchell LLP (JMBM) is pleased to announce that Real Estate Partner David Sudeck has been recognized in the National Law Journal's 2022 list of Real Estate/Construction Law Trailblazers.
This list honors legal professionals who have made significant marks on the practice, policy and technological advancements in their sector.
"David's legal expertise and excellent client service have been essential to the success of the Global Hospitality Group and to the Firm as a whole," said Jim Butler. "We are pleased that he has received this recognition as a Trailblazer."
Sudeck is a seasoned dealmaker with an international reputation as an expert in hospitality projects. He provides critical business and legal advice to owners and lenders in the purchase, sale, development, construction, financing, leasing, and sale-leaseback of hotel, resort and mixed-use properties, including structuring complex hotel management and branding agreements.
In 2021, David and his team at JMBM's Global Hospitality Group® closed more than $210 million in Commercial Property Assessed Clean Energy (C-PACE) loans and in 2022 assisted in structuring the largest ever C-PACE transaction in the United States. His trailblazing work in this area has led to him representing the top lenders in the space. As David told the National Law Journal, "[C-PACE financing] has been a critical part of the capital stack…Borrowers have embraced the fact that it is non-recourse financing at a low cost."
About JMBM
Jeffer Mangels Butler & Mitchell LLP is a full-service law firm committed to providing clients with outstanding results. From our offices in Los Angeles, San Francisco, and Orange County, we serve our clients' needs worldwide. For more information about our attorneys and our services, visit JMBM.com.
About the National Law Journal
The National Law Journal is a monthly magazine that publishes online daily and is owned by American Lawyer Media, ALM. The magazine reports legal information of national importance to attorneys, including federal circuit court decisions, verdicts, practitioners' columns, coverage of legislative issues and legal news for the business and private sectors.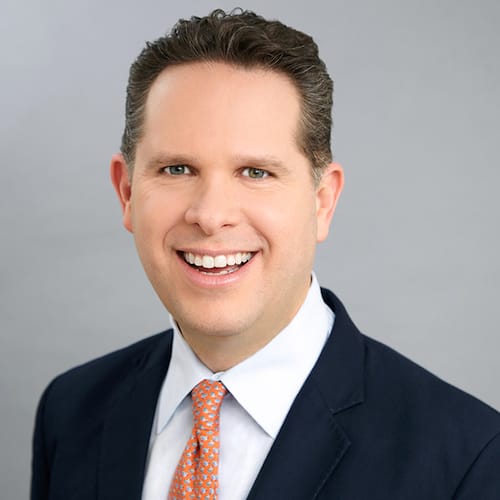 David Sudeck is a senior member of JMBM's Global Hospitality Group® and JMBM's real estate department. His practice primarily involves the complex issues associated with major commercial real estate projects, particularly those involving hotels, resorts, and mixed-use projects.
David is a seasoned real estate attorney and deal maker with an international reputation for his expertise on projects with a hospitality component, and he focuses in particular on providing practical counsel on critically important management and branding agreement issues. He is also widely recognized for providing top business and legal advice to hotel owners and lenders in the purchase, sale, development, construction, financing, leasing, and sale-leaseback of properties.
When he is not working on traditional senior debt or mezzanine financings for owners or lenders, David is likely working on creative joint ventures or "alternate" commercial property assessed clean energy (C-PACE) or EB-5 financings, as the head of the Firm's C-PACE and EB-5 Finance groups. In the last 12 months, David and his team have closed more than $350 million of C-PACE financings, and David has been involved in virtually all of the $1.5 billion of EB-5 financings the Firm has handled. David also serves on the Public Policy Committee of the IIUSA, the EB-5 industry's trade group for regional centers.
Contact David at +1-310-201-3518 or [email protected]