HotStats | October 26, 2021
The launch of the Phuket Sandbox on July 1, 2021, is an important step on the road to recovery from COVID-19 and a measure that many other destinations in the Asia-Pacific region could soon mimic.
In conjunction with HotStats, HAMA AP has conducted a preliminary analysis of performance in the first two months of the Sandbox operation.
HAMA AP applauds the efforts of those involved with getting this initiative off the ground, but from an asset management standpoint, we caution owners with rushing into similar launches until some very specific criteria are met; otherwise, the cost of opening too early may outweigh the benefit.
According to data released by the Tourism Authority of Thailand, since the launch of the Sandbox, Phuket has seen just over 28,000 international arrivals. Of these, just under half travelled off the Island to other provinces around Thailand. Of the total arrivals, returning Thai nationals comprised approximately 14%, with a similar number from the U.S., and 12% from the UK. Other nationalities, which have figured prominently, include Israel, France, and Germany. It does appear that a primary driver of business has been Thai nationals and Thai-based ex-pats returning to Thailand and using Phuket as a more relaxing quarantine option.
At this time, it appears there will be a significant shortfall on the original target of 100,000 visitors by the end of the third quarter. Thailand's struggles with the COVID Delta variant over the past few months have also likely impacted consumer sentiment and willingness to travel.
Based on HotStats data, occupancy is up on the same period last year (16.1% v 4.8%), but rate is down (USD$67 v USD$88). This indicates that any incremental business is being driven at discount pricing. This is not an ideal scenario and we would encourage hotels to avoid the itch to discount, as rebuilding rate takes time.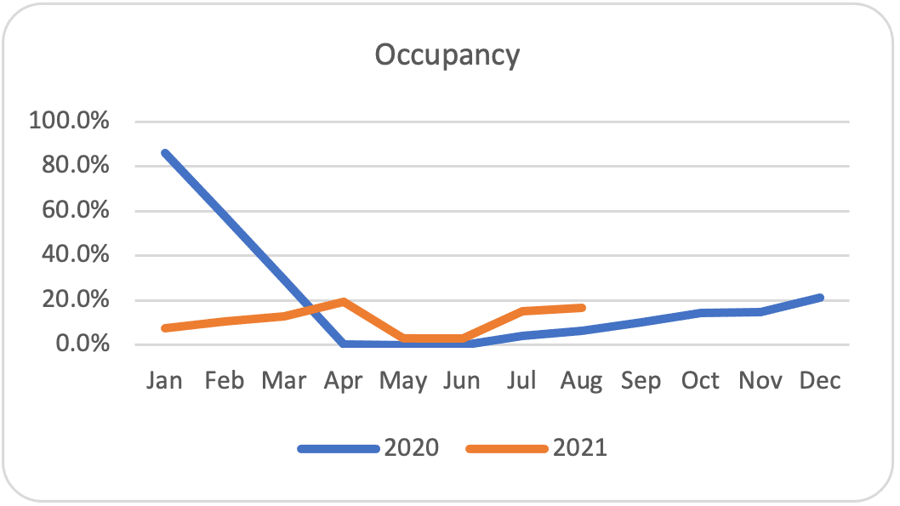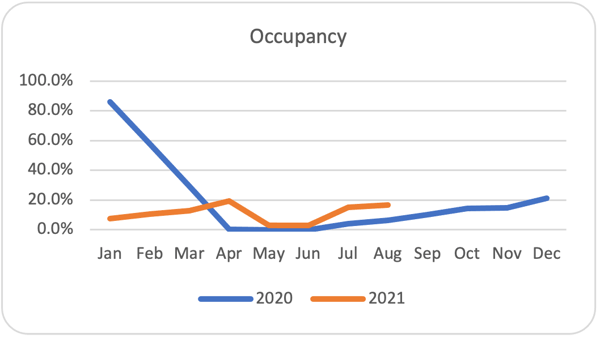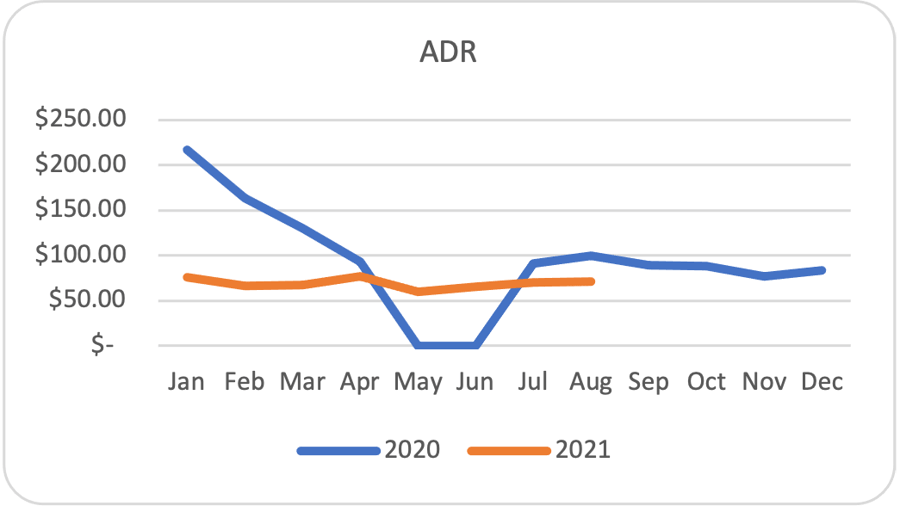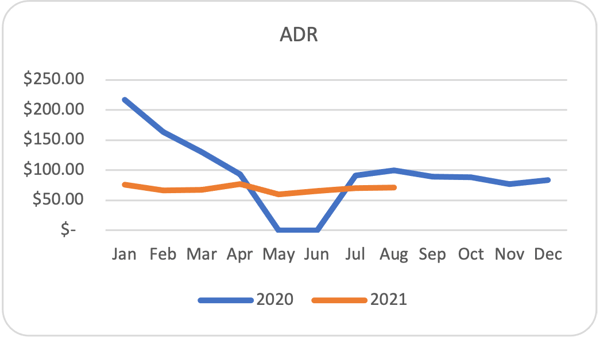 As a result, RevPAR (Rooms Revenue Per Available Room) and TRevPar (Total Revenue Per Available Room) have improved over the same period last year when borders were closed and the destination relied on domestic travel. RevPAR in 2021 was USD$11.36 against USD$5.01 in 2020.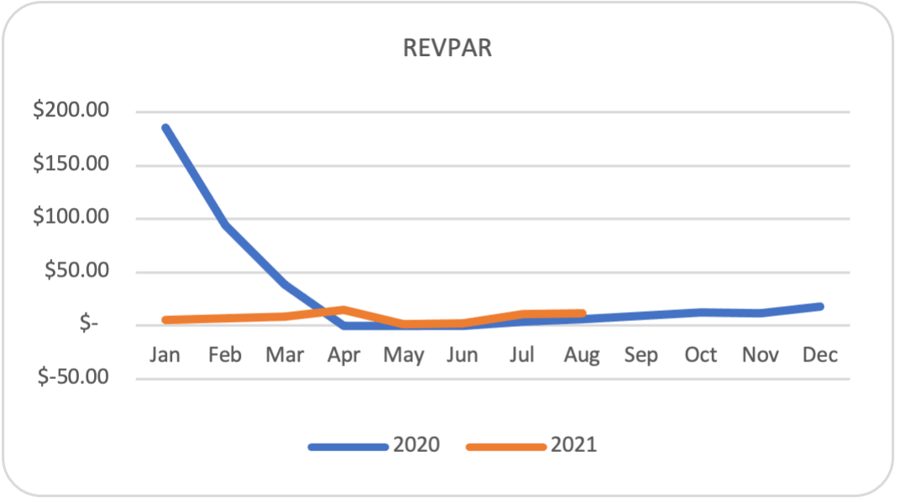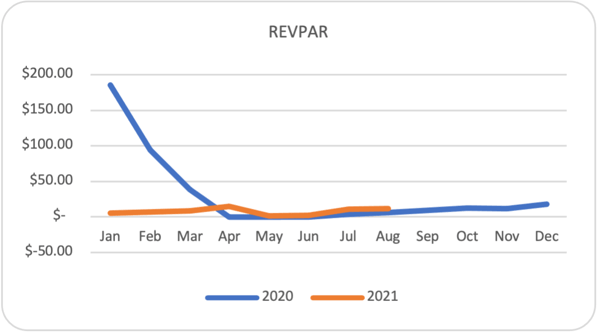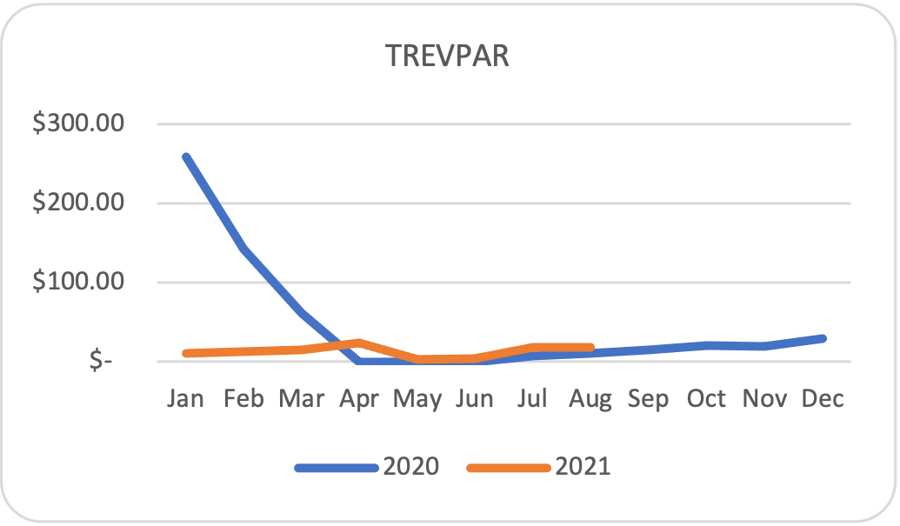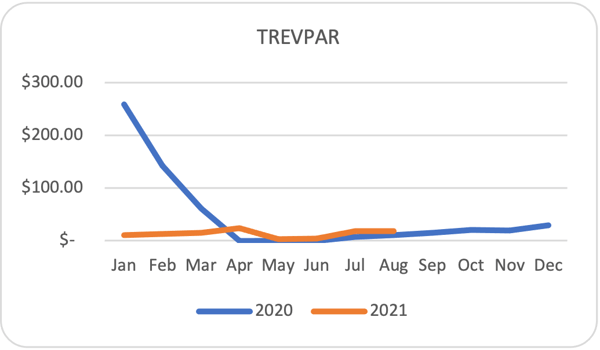 Still, the hotels remain in negative profit territory. Gross Operating Profit Per Available Room (GOPPAR) is improved from the same period last year: USD$-11.69 v. USD$ -25.90.
One key point to note is that Payroll Per Available room (PayPAR) is being controlled and is actually below last year (USD$15.37 v USD$22.04), indicating that hotels have not raised salaries or headcount in conjunction with the opening of the Sandbox.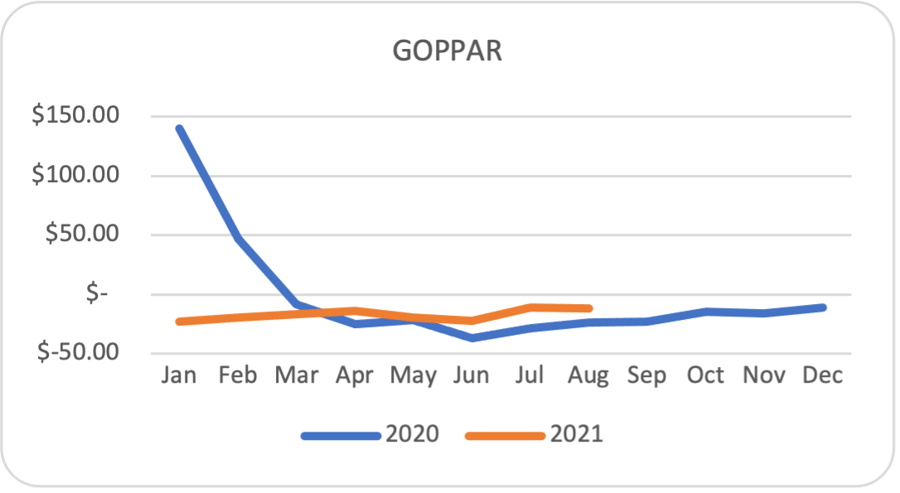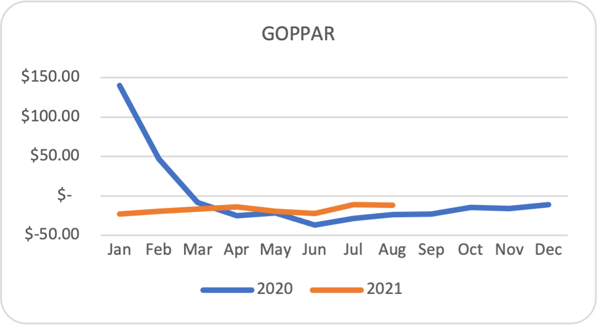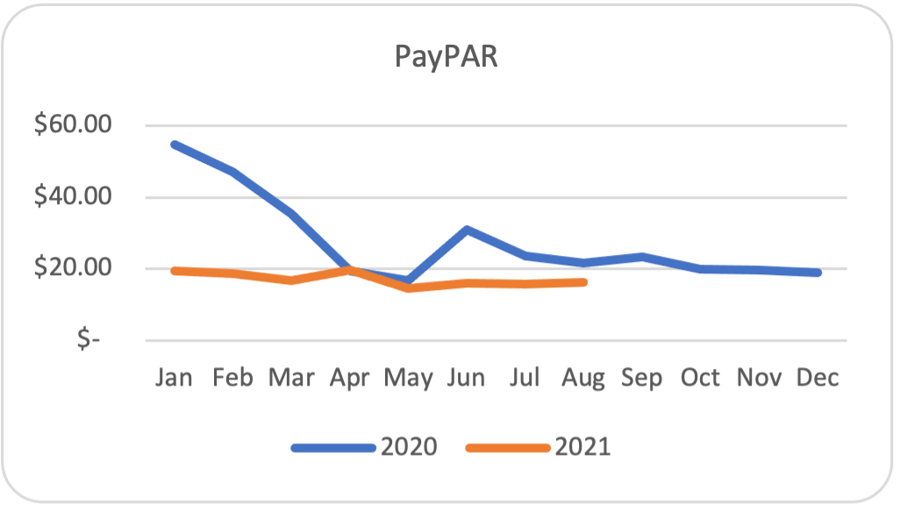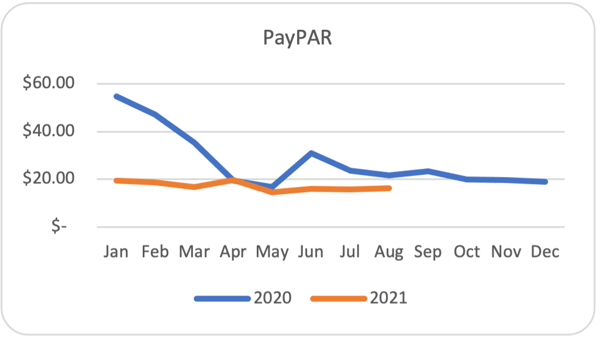 As an initial assessment, the Sandbox has not been as successful as was initially expected, and there are still fundamental issues that need to be addressed before volume tourism can resume in any destination in South East Asia.
The Phuket Sandbox has been a bold experiment that needs to continue, but before other destinations consider following suit, there are some key issues that need to be addressed, which we summarise as follows:
1. Airlift is crucial
Without the support of airlines, any plans to open cannot succeed. Destinations need to work with airline partners and, if necessary, incentivize them to bring in aircraft. There is a significant lead time needed to plan and market this lift and, as such, destinations need a coordinated effort.
2. Country-to-country recognition (two-way vaccine passport) is essential
Several countries placed Thailand on their warning lists or red zones, with the UK requiring those returning from Thailand to stay in a quarantined hotel upon return, which adds additional costs and time to any planned vacation. For any Sandbox style structure to be fully functional, there needs to be unrestricted travel from both directions.
3. Cost control
Hotels and resorts need to be very cautious with the ramp up of costs; in particular, payroll. As destinations look to open, they run the risk of losing more money operating than they may currently do in semi-hibernation mode.
4. Forward planning and marketing needed
Simply declaring borders open is not going to generate a return to 2019 revenue levels overnight. Destinations will need to invest in marketing strategies and they will be competing globally for business.
5. Vaccination thresholds need to be met
Destinations need to reach specific vaccination targets (70% or higher) before they can legitimately consider opening fully.
6. COVID protocols will need to be developed
Travel with COVID will be the new normal into 2022 and beyond. Strict protocols need to develop in all destinations, ranging from the recognition of vaccination passports internationally, to on-property capacity limits and actions if infections are detected.