Lionel Saul | April 18, 2023
By Lionel Saul, Tatyana Tsukanova
Industry insights
A bright future for the wellness market, vegan hotels and indigenous treatment
The uncertainty and instability of the past several years have increased the level of stress in employees. In correlation to this, the health and wellness tourism market is growing. Indeed, the Global Wellness Institute expects that wellness tourism expenditures will likely hit $1.3 trillion by 2025.
For this year, wellness packages, i.e., trips that focus on holistic well-being such as yoga retreats, are forecast to reach USD 29.3 billion, almost attaining the pre-pandemic level. This growing interest in health and wellness is not a surprise. The Covid-19 outbreak has shone a light on the importance of physical and mental health issues. As a result, according to a recent Hilton report, 50% of travelers would like to address their physical or mental wellness while traveling.
New trends are shaping health-related tourism. With the growing trend of intermittent fasting diets, fasting clinics are gaining momentum. These clinics offer health support for guests looking to follow fasting programs. Some hoteliers are appreciating this trend and are offering more eco-friendly travel and vegan hotel stays that go beyond meal times and provide rooms that are completely free of animal products.
Another trend is based on the importance of having quality sleep and addressing sleep deprivation in our society. Nowadays, hotels are developing concepts that aim at creating the most relaxing hotel experience and the right room setup for guests to enjoy the best sleep of their life. Thus, Sleep tourism is expected to be one of the main drivers of wellness tourism in 2023. Many hotels, such as the Beau Rivage Geneva, have started to advertise the sleep quality they can deliver to their guests.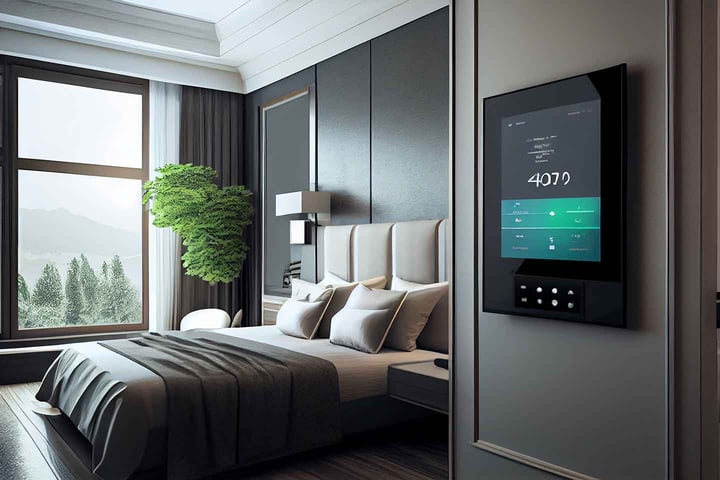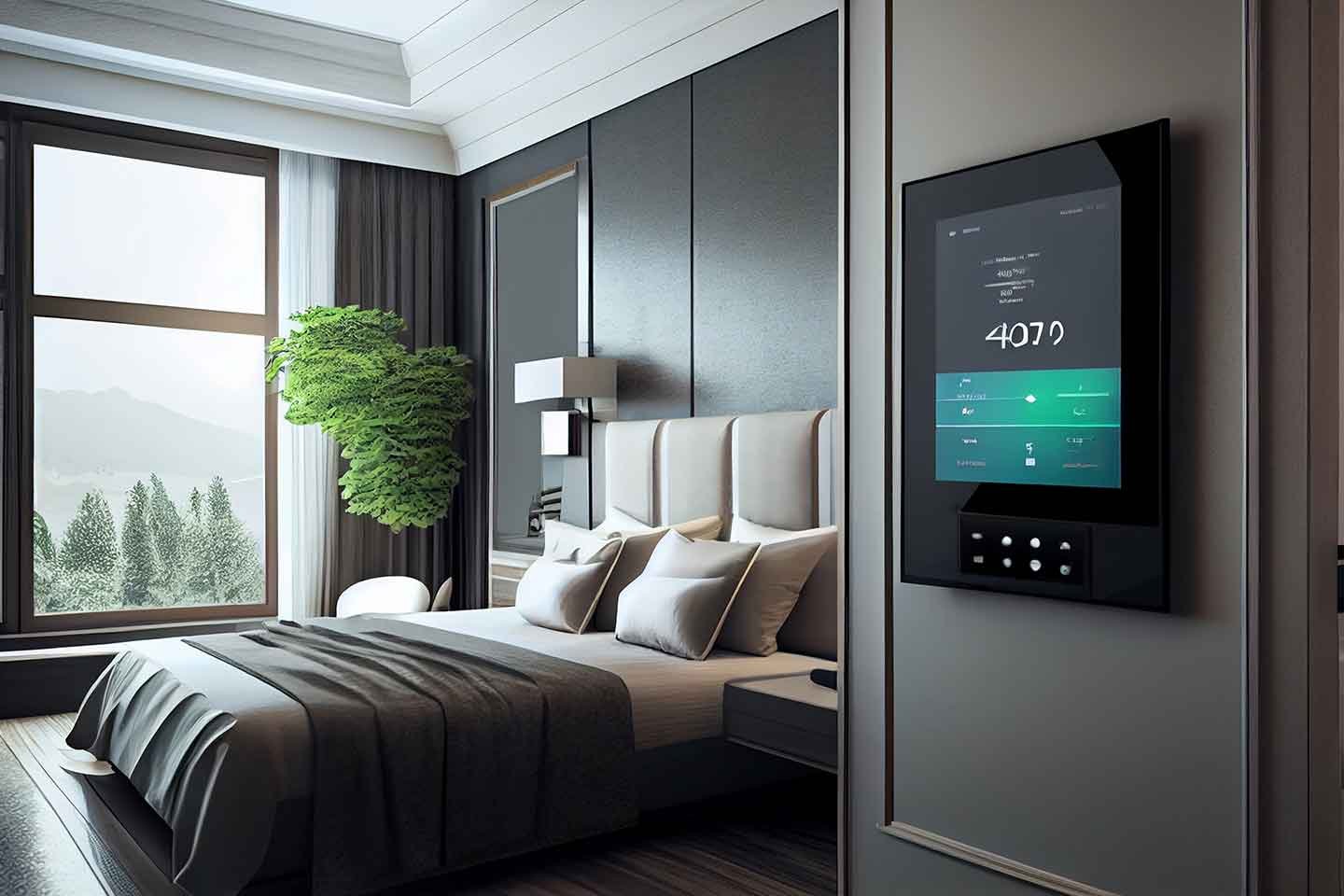 Already practiced for centuries, medical tourism is set to keep influencing the health and wellness market. It is expected that each year, 12-14 million travelers will take a medical trip for treatments including cosmetic surgery, reproductive health, dental and orthopedic, amongst others. Thus, numerous countries are planning on its strong impact to develop their tourism economies.
For example, the UAE's medical travel expenditures are expected to top US$53.5 billion by 2028, with Dubai being the main destination for medical trips in the country. India is also developing its medical tourism industry by betting on the potential of indigenous treatments, such as Ayurveda, to develop experiences that could attract international guests from all around the world.
The enduring role of influencers and convergence with the sustainability movement
Speaking about advertising, influencers are also playing a major role in the development of the health and wellness tourism market. We can all acknowledge having, at least once, engaged with a like or a comment on a post from influencers that were sharing health or wellness tourism content. Nothing unusual here. Seeing pictures of a nice table massage or a beautiful swimming pool can only trigger our need to have a break from the stress of our daily lives.
Thus, the growing role of influencers in shaping this market should not be neglected by hoteliers. Many brands, such as Six Senses, have already engaged well-known influencers to create visual contents for their properties . Photos and videos can then be used by hotels, and influencers also post some of them on their own social media, enhancing their visibility and appeal to the public.
The wellness experience itself is often based on concepts such as enjoying the present moment and respecting oneself and others. One can then question if the wellness travel movement is part of the broader sustainability tourism movement. In an interview conducted by SkiftX, Emlyn Brown, global vice president of wellbeing at Accor expressed the link between wellness and sustainability with the example of food and beverage services in the hotel industry: "At Accor, we are actively diversifying our menus and meeting our guests' interests for more unique dietary options. Introducing more vegan-based food menus is not only good for the health of our guests; it's also good for our culinary teams and better for the planet".
Accor is not the only actor to interconnect wellness and sustainability. Indeed, others hotels have started to blend those two concepts. These hotels offer guests to develop their mental wellbeing by also taking care of the destinations they visit. This new way of linking wellness and sustainability echoes the concept of regenerative hospitality, which aims at developing the well-being of all the shareholders of the travel industry.
Innovation
How to hardwire happiness, sleep smarter and feel good
Wellness seems to be a constantly evolving concept, mostly associated with  better sleep, nutrition, appearance and health. Customers are already spending a fortune on wellness, and no doubt hospitality players want to tap into promising trends and innovations.
According to The Future of Wellness 2023 Trends report, people are becoming more reflective, relying more on science and what solutions are meaningful and proven to work. Personalization is becoming extremely important. Millennials and Gen Zs opt for trips that focus on personal wellness and often find inspiration on Instagram or TikTok. Hotels are creating "family experiences" to lure millennials with children and pets by combining tech and wellness. The Kimpton Hotel promises "if your pet fits through the door, we'll welcome them in".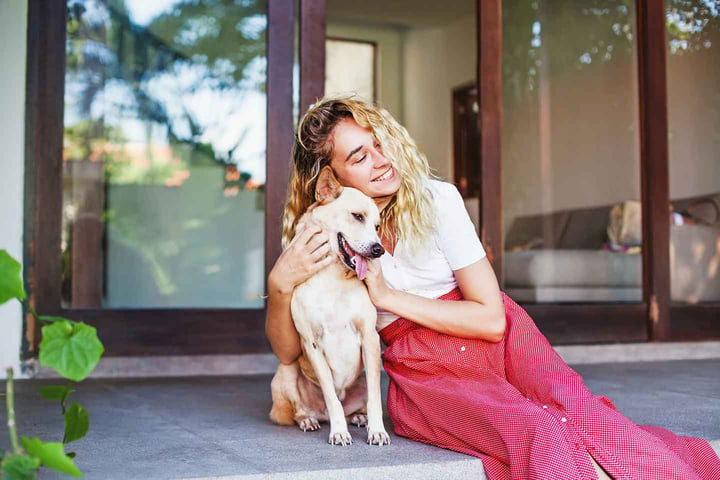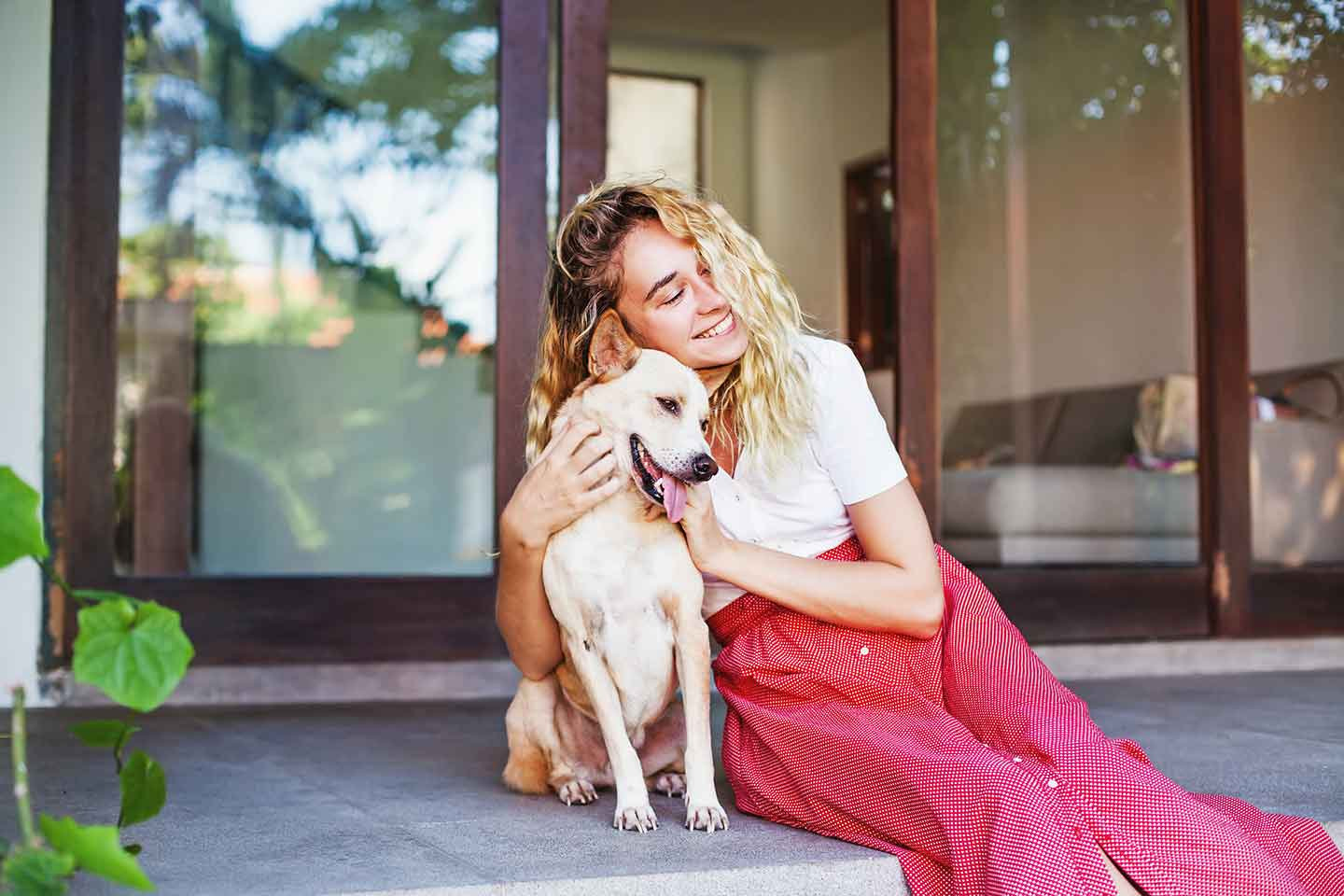 When customers seek a personalized experience and more control over their trips and visits, digital technologies come to the rescue. The current experience of check-in lines, paperwork, and slow and terrible WiFi need to change and true hospitality should focus on delighting its guests. Technology is expected to start "hardwiring happiness" and help hospitality players instantly adapt to rising consumer expectations and shrinking attention spans. By solving real human problems, companies can create moments of freedom and relief for their customers – but the industry is still lagging behind others because of slow adoption of innovation. The mindset is slowly shifting.
The idea of sleep offerings is booming. For example, Malibu Beach Inn, a hotel 34 steps from the ocean, offers their guests to experience the best sleep of their lives using smart beds and additional technologies and services. Hotels in many leading destinations, such as Dubai, London, Paris and Los Angeles, are rolling out sleep-inducing innovation: smart curtains connected to the alarm clock, sleep trackers to adjust body temperature, smart windows, pillow menus, sleep-aid products, mindfulness pre-bedtime, and many other sleep-enhancing amenities.
Air New Zealand is working on Skynest, an innovative solution to help travelers get a good sleep on long-haul flights. Ingenio, a wellness marketplace, acquired Simple Habit, a meditation app positioned as the "Netflix of Meditation", along with a year-old app Sleep Reset aimed at improving sleep by bringing proven therapies to mobile devices. The popularity of such an app as Sleepgotchi, the app that rewards their users for consistent sleep with free virtual collectibles and points, support this trend. And yes, perhaps, it may be targeting Millennials who have had experience taking care of a Tamogotchi.
People are increasingly valuing a balanced, healthy approach to an experience. EVEN hotels is promising wellness by offering comfy and calm workspaces, in-room training zones and a variety of good-for-you foods with, of course, a tranquil environment for a good nights' sleep. Legacy Hotel & Residences develop a Blue Zones Center project, integrating well-being and medical centers, incorporating cutting-edge technology and research-backed lifestyle principles for its customers to incorporate promoting wellness into every aspect.
A love of life, the power of senses, and more demanding wellness-motivated customers
Another approach to improving wellbeing is to integrate biophilic design into your properties. The word "biophilia" comes from Greek and means "a love of life or living things". It is imprinted in our DNA. Being surrounded by birds singing, fresh wind in the trees, green colors and other natural patterns creates a sense of safety and this can be reflected in design.
Biophilic design aims to facilitate access to nature by replicating nature patterns in an interior space. Research shows that connecting with nature has a positive impact on wellbeing, and integrating some elements of biophilic design into offices can promote staff wellness and productivity. Studies show that employee mental wellness leads to creativity and innovation at work. One of the pioneering hotels, 1 Hotel Hanalei Bay, part of 1 Hotels brand, applied the biophilic design principle to connect people, place and nature to develop a holistic wellness destination.
Indeed, wellness-motivated travelers mostly want to escape the overabundance of brand-name hotels and find a more curated selection of choices that meet their criteria. Farm to Wellness Retreats is one of the platforms designed for this purpose, and clients can find a farm, garden or vineyard on premises together with local producers, spa services, and other transformative activities in a natural setting. The sustainable and nature-focused hospitality group Unyoked raised EUR 18 million to expand their sustainable wellness cabins across Europe, another way to access nature and enjoy the creative benefits of the wilderness.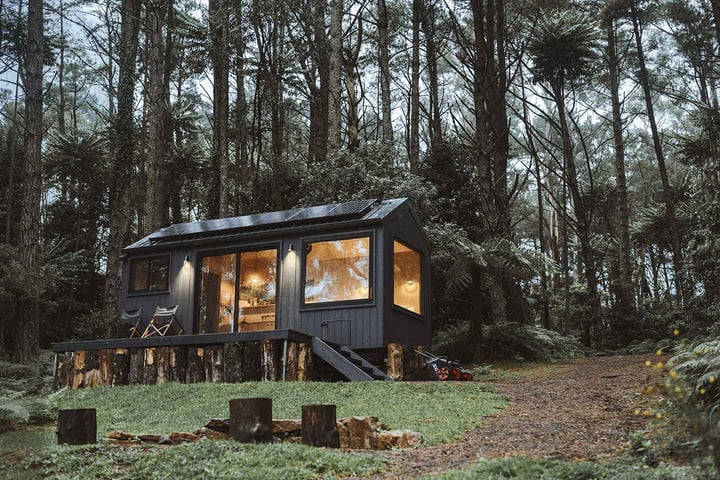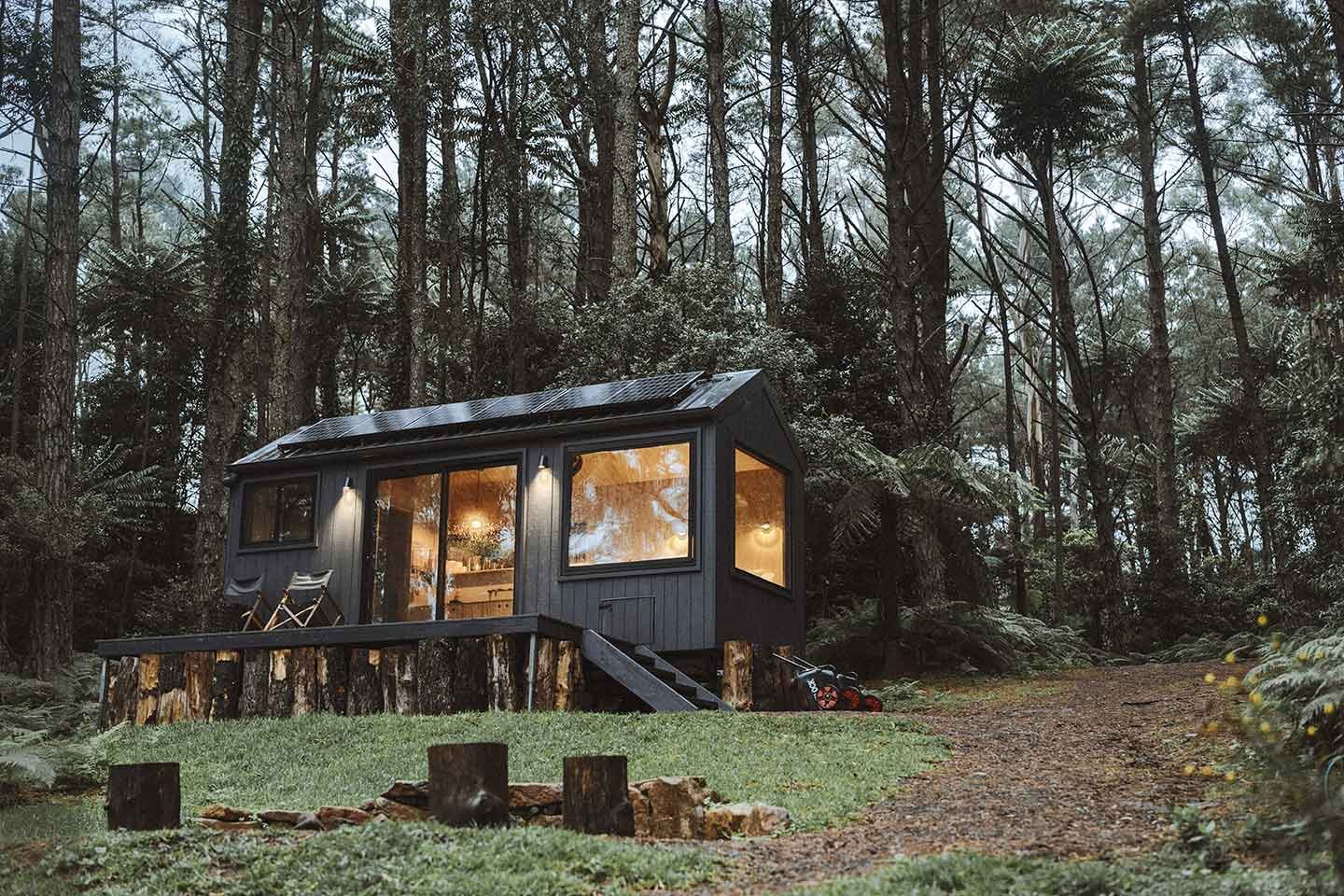 The pandemic has turned our attention to health in new ways, and consequently, attention to high-tech preventive care is only intensifying. The old-school yoga-massage approach is being replaced by more advanced wellness programs that foster longevity. Today, the front page of the Six Senses website reads, "We believe in the transformative impact of travel, from your experiences to your wellbeing and the world around you". This trend pushes companies to innovate: not only by offering salt-float baths, sound immersion, or purification services, but also zero-gravity beds, personalized plans to build healthy habits and tailored treatments where guests can get a deeper understanding of themselves and what they need physically, mentally, emotionally and spiritually.
Living a world with the constant warnings about lack of sleep, poor nutrition and overstimulation from technology, each of us must take care of our health and wellbeing and pay more attention to preventive measures. Players in the hospitality industry should keep addressing these emerging needs to stay among the first to benefit from this realm of opportunities.
Inspire
Read & try
Listen
Listen to the Health to Wealth podcast series from Accor and learn why well-being matters to people and our planet.
Celebrate