| July 01, 2020
By Kimberly Yoong
Even as the adoption of high-end technology became increasingly prevalent across industries around the world, the hospitality industry had long resisted indulging in automation, insisting on the value of the 'human touch'. But with COVID-19 concerns still rife, many hotels and restaurants have had to turn to technology, ironically, to keep the physical, human touchpoints to a minimum.
In 2019 alone, the agri-food tech industry saw US $19.8 billion in funding, of which nearly 40% went to eGrocers (20%) and offsite retail and restaurant infrastructure (16%). And now with the pandemic making food delivery apps and online grocery shopping a part of everyday life, it would come as no surprise to see technology continue to gain a stronghold in the F&B sector long after the crisis is over.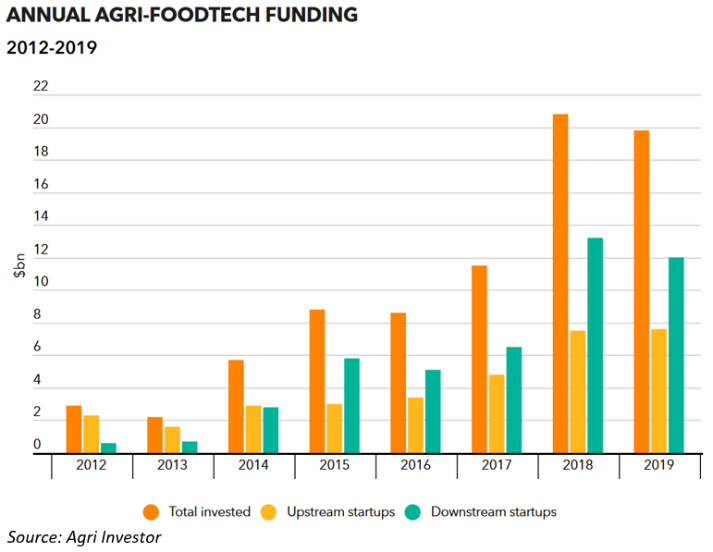 High tech, no touch?
Being an industry that sells itself on 'cooking from the heart', the idea of robot chefs and waiters have often provoked scepticism. But why does automation and a good service experience have to be mutually exclusive? In this article, we shine the spotlight on three ways in which machines have been cooking up a storm in the F&B space:
1. Rethinking staffing needs
According to the Guinness World Records, the first restaurant with robot waiting staff dates back to a small deli in Pasadena, California (USA)in1983. But it is only over thirty years later, that we have been seeing a significant uptick in F&B outlets employing robotic staff, such as Robot.He where robots have replaced waiters, while Spyce replaced their chefs with a fully-automated kitchen. And for the couch potato, Moley Robotics created the world's first domestic robot kitchen, which is purportedly able to replicate Michelin-starred recipes and mimic human hands with the same speed, sensitivity, and movement – potentially paving the way for what could be found in a commercial kitchen.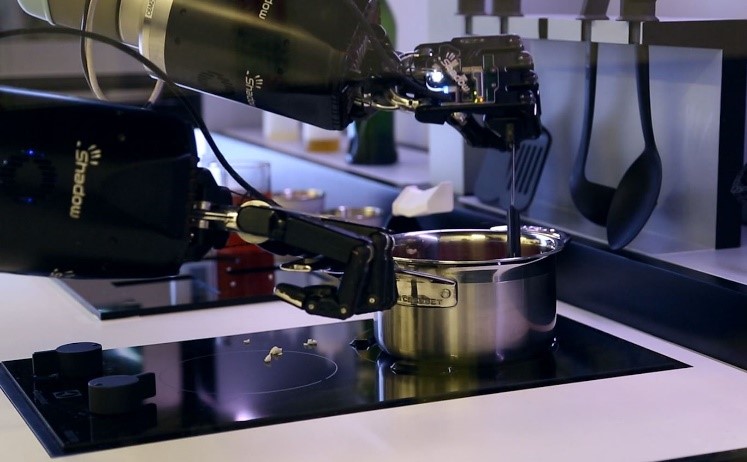 2. Increasing operational efficiency
Ordering kiosks have become increasingly commonplace. Expected to reach US$30.8 billion by 2024, the self-service kiosk market has allowed restaurants to reduce labour costs, minimize human error and increase the average check. Since first introducing these kiosks in 2015, fast food giant McDonald's has taken it a step further by implementing voice recognition technology to increase accuracy and efficiency; where rather than poring through buttons on a screen, staff may input orders simply by speaking.
3. Enhancing the overall guest experience
Aside from reducing in-store wait times, restaurants have also been adopting on-the-go mobile ordering and mobile payments. With 92% of customers searching for restaurants through a mobile browser and Starbucks clocking as many as over 3 million mobile transactions a week in the U.S. alone, mobile options have proven significant convenience and popularity among users. Imagine being able to roll out of bed, order your double-shot soya vanilla latte on your phone, and get in and out of that crowded Starbucks and to your office within 10 minutes – missed all 20 of your alarms, but still need that morning coffee? In fact, as on-the-go ordering, QR code menus and contactless payment options become more of a necessity than a funky new implementation, mobile strategies may well take the cake as one of the most important considerations for F&B establishments amidst the pandemic and beyond.
The words 'technology investment' often bring to mind two things: high capital costs and risks. However,even relatively small technological improvements may be an effective lever for notable profit increments. Restaurant tabletop technology (think iPad ordering) has been found to help increase turnover by up to 31%– in addition to potential labour savings, higher revenues and greater customer personalization. Meanwhile, Ooma, a business phone service, reported that their restaurant clients saw average annual savings of US$2,062 – nearly nine-fold the annual cost of US$240. Therefore, whether it be adopting the tried-and-tested or experimenting with new technology, the digital age is now. Long-term success calls for a well-conceived long-term tech strategy.
One small kitchen with a side of cost-efficiency
The potential of technology goes beyond just improving operations and the service delivery, it could also help shake up the value chain of the F&B experience. With rising rents and profits stretching thin, ghost kitchens have been gaining popularity as a means for restaurateurs to circumvent the need for prime locations and expensive buildouts. These delivery-only establishments, enabled by app technology, are often shared kitchen spaces in more suburban areas, capitalizing on higher space efficiency and catering to growing demand for delivery options.
In 2019, Deliveroo took it up a notch with its first fully-automated concept restaurant in Singapore. As a food market offering the full suite of dine-in, takeaway and delivery options, consider it the 'co-working' of restaurants. Gone are the days of opening the delivery app and having to choose between pizza and fried chicken – this market combines 11 different food concepts sharing the same kitchen space, with only one automated ordering and pick-up point. Not only does the concept offer greater choice and convenience, it also serves as a testbed for small establishments or 'virtual brands' to focus on their food and trial their menus. Furthermore, as customers may self-order, pick up and pay – all without coming into contact with a single staff member – such concept restaurants have also been theorized as a potential solution for a post-COVID-19 world.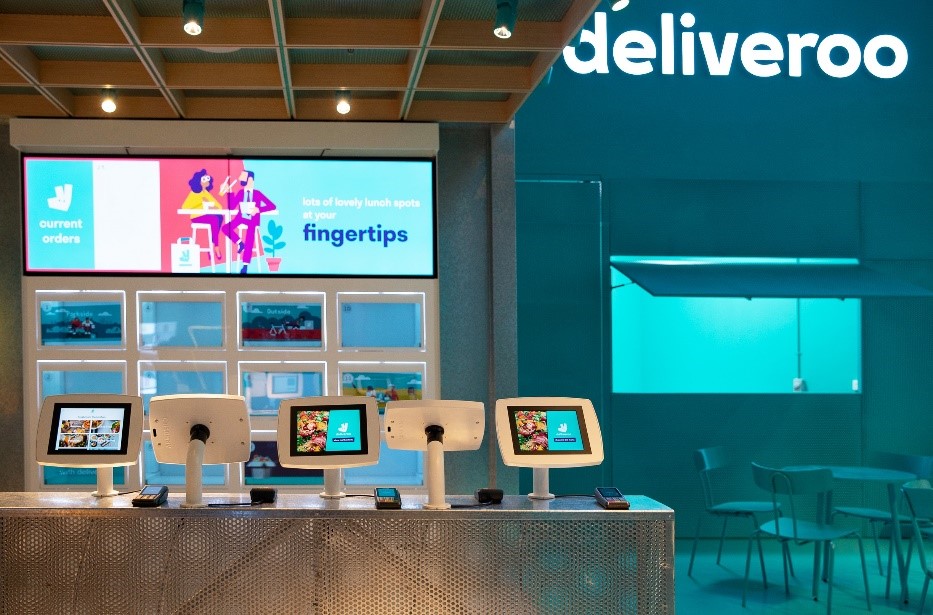 Interestingly, Deliveroo's new venture comes in collaboration with, and functions eerily similar to, San Francisco-based Eatsa (now known as 'Brightloom') – a former automated restaurant which shuttered its locations after being thousands behind in unpaid rent. But Eatsa was wildly popular at its inception and only featured one food concept – quinoa bowls. And now with a growing appetite for fast-casual options, an accelerated trend towards takeaways and deliveries, and given the more established reputation and network of Deliveroo, this partnership may just hit the sweet spot for its stakeholders.
For F&B entrepreneurs weighing the costs of busting out the cash on rent and decor, technology has thus served up a tasty option: which is more important – the restaurant dine-in experience or simply offering up a plate of good food? If your answer is the latter, at least in the short-term, smart technology combined with resource pooling could be the future of fast-casual dining in a world increasingly zoned in on the quick and convenient.
If you bake the cake, you can eat it too
It is often said that if cooking is an art, baking is a science. Precise measurements and timing are required in baking, and the same applies to formulating a viable restaurant tech strategy. F&B chains like McDonald's and Starbucks have arguably been at the forefront of employing new technologies in this space; emboldened by their ability to quickly scale up successful implementations across their locations and thereby diminish the unit cost of each investment. But big and bold is not the only way to go. As restaurants around the world grapple with the effects of COVID-19 and the adjustments they have had to make to regain consumer trust, now is the time for careful observation and experimentation – QR code menus, automated service delivery; what works and what doesn't?
The pandemic has undeniably turned the F&B sector on its head, accelerating the adoption of technology and challenging restaurants to be creative in getting their products out amidst quarantine restrictions. However, while these temporary modifications may not have started out as a choice, picking out and moulding the effective implementations into a profitable long-term strategy is. Opportunities abound. It's the right time for restaurateurs to take this chance to push the envelope and redefine the restaurant experience beyond just 'order, eat, and pay'. So let's stop waiting to go back to 'business as usual'– it's time to start dishing up the future.