Ryan Laver | November 22, 2021
By Ryan Laver
After months of uncertainty, the luxury goods industry is flourishing again and seeking motivated young talents to shape the future of luxury management jobs. So how exactly do candidates go about landing a job in one of the most sought after industries? This article reveals all.
Insider knowledge from the Luxury industry
From Séverine de Bretteville, Wholesale Project Manager – Global markets at Chopard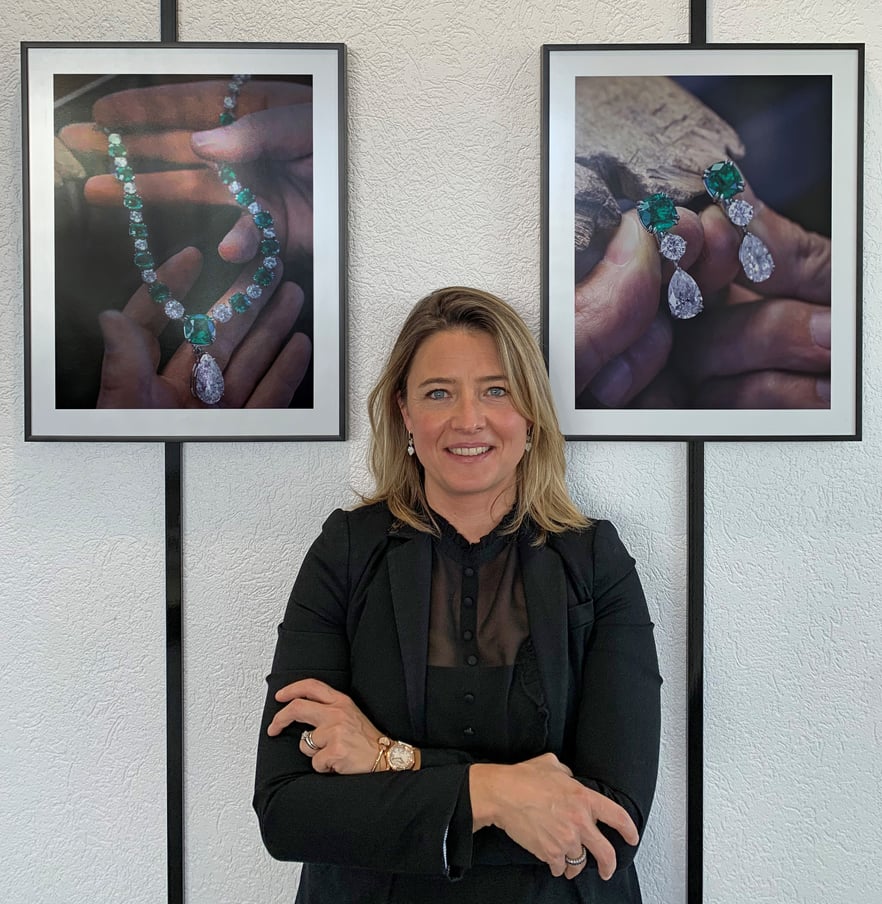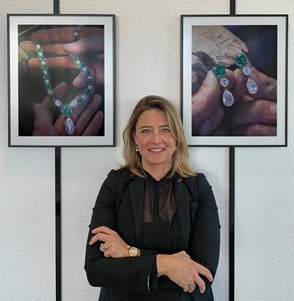 Séverine de Bretteville boasts over 15 years of experience within the luxury goods & jewelry Industry. Having worked at renowned luxury brands such as Cartier, and today at the family-owned Maison Chopard, she is an expert in the field. She is delighted to share her insights through an interactive exchange with a current student and EHL Alliance Ambassador for Chopard, Ryan M. Laver.
How do you land a job within Luxury goods?
The key to succeeding within luxury is passion—passion for the métier, the Maison, its heritage & products. Passion is essential to convey to clients and to have the genuine ability to create and ignite the dream in the client's mind around the products. Passion continuously drives and motivates you to go the extra mile in delighting clients and making their experience exceptional.
Luxury companies highly value work experience within hospitality and the transferable skills acquired— such as operational internships within a 5* hotel or restaurant. As in high-end retail, it is essential to recognize how to understand clients, to personalize your service towards their expectations, and much more, to create the art of anticipating needs. Luxury industry careers have high expectations of your behavior such as continuously demonstrating excellent manners, practicing your "savoir-vivre" and "savoir-faire," having an impeccable appearance and a carefully curated verbal expression.
Your personality is what makes you stand out from the crowd, and luxury companies seek talents with unique personalities; they want to hear your story and your ability to create moments for clients to experience the brand beyond the product.
Empathy is a key trait for high-end retail when interacting with clients, and you should understand their preferences and passions and, most importantly, discover their personalities. An empathetic ambassador of the Maison will continuously listen to the guest carefully and respect the delicate emotional intangibility of this métier. A careful listener shows genuine interest by overlooking the commercial aspect of luxury retail, aiming to anticipate clients' needs through the highest courtesy of personalization—elevating the client experience and elevating their sentiment towards the brand. Practicing empathy results in a personalized and client-centric approach—leading to higher customer satisfaction. Experience gained within the hospitality sector results in various transferable skills, such as excellent manner, attention to detail, discipline and genuine empathy. This article will highlight how to get a job in the luxury industry and what skills are sought after by employers.
5 skills needed to work in the Luxury industry
#1- Sensitivity
In luxury, you must master the "art of emotion" and the ability to understand how your clients feel and perceive the experience. Sensitivity means to evaluate each interaction and personalize it accordingly using well-refined emotional intelligence, which makes the experience unique and aims to delight the customer.
"In the end, whether they've made a purchase or not, do they feel delighted and happily seduced? Is there a pleasing and memorable experience that will make them want to return?" High-end retail thrives off of crafting memorable and unique moments for customers.#2 – Service-oriented and customer-centric mindset.
#2- Service-oriented and customer-centric mindset
In a relationship-intensive business such as the luxury industry, continuous excellent service, adequate communication, and institutional memory are necessary, but not sufficient to create a unique relationship between the client and the brand—dedication to personalize the interaction requires an entirely customer-centric mindset.#3 – An obsession with being detailed-oriented.
#3 – An obsession with being detail-oriented
Luxury experiences are crafted through a multisensorial approach—this five-dimensional approach requires the highest attention detail. Ensuring the highest courtesy and quality in client experience adheres you to identify the precise details influencing the CX, i.e., choice of words, tone of voice, natural use of client name, the anticipation of needs through remembering client preferences, etc.
#4 – Patience
The essence of luxury is to allow you to forget about time—it plunges clients into a state of transcendent presence, creating eternal personal value. Working in luxury, one must understand and respect this perpetual and enduring value through adapting themselves to each unique client interaction. Luxury asks that you reinterpret the perception that time and patience are traits that allow you to grasp this sense of understanding.
#5 – Excellence
Consistency in the luxury customer experience is key to maintaining long-lasting client relationships. It requires a strong dedication, underlined with integrity, in providing excellence throughout all your client interactions—ultimately, excellence is not an accomplishment; it's an attitude, a spirit, and a never-ending process.
One is formatted through standards and processes during the studies and internships, and it is of great added value to experience it. But when relating this to the luxury industry—it is essential to grow beyond those standards and also be unique.
What makes working in luxury goods unique?
"The uniqueness of luxury is to ignite a dream—an emotional desirability for a product which is not necessary yet perceived as a unique value. "
Working in luxury goods goes beyond selling high-end products; it's about selling a dream. A watch is no longer a necessity; clients seek brands whose story resonates with them. Luxury brands can all wax lyrical about their quality, craftsmanship and heritage, but it's their personality, their way of treating clients, and their story that makes them stand out from the crowd and allow them to connect emotionally with the client. This emotional and intangible aspect makes luxury a unique sphere, and makes working for luxury companies extremely exciting.
Emotions are at the core in creating a luxury experience, yet at the same time, it creates the need to be consistent in conveying the brand philosophy and values. This is what makes luxury management jobs so unique as it's the challenge of keeping the right balance between company standards and service personalization.
They bring a whole new strategic approach compared to any other industry—it's in luxury where every small detail matters, whether it's the choice of wording in a client invitation, the fabric used in the uniforms or the scent used in the boutiques. Working in luxury goods is like being in an orchestra; each position has its own distinguished purpose and depends on the careful collaboration with each other—together creating something beautiful and unique. Diving into luxury companies, you will discover how well-curated and deeply knowledgeable each function is. And finally, people don't buy luxury goods for logical reasons; they buy for emotional reasons.