Hilton | January 31, 2023
TOKYO and MCLEAN, Va. – Hilton (NYSE: HLT) today announced the opening of DoubleTree by Hilton Toyama, the first Hilton hotel in Japan's Hokuriku region. Located on the coast of the Sea of Japan, Toyama offers convenient access to and from the major cities of Tokyo, Osaka and Nagoya. With direct international flights from several Asian countries expected to resume in summer 2023, Hilton anticipates a growing demand for Toyama from international travelers.
"We are thrilled to mark the debut of DoubleTree by Hilton Toyama, our first Hilton hotel in the Hokuriku region. This opening illustrates our strong commitment to continually expand our footprint in Japan across key secondary and tertiary cities," said Timothy Soper, area vice president, head of Japan, Korea & Micronesia, Hilton. "We anticipate a further recovery and strengthening of travel demand in Japan this year, and we look forward to providing our warm hospitality and thoughtful service to our guests here in Toyama."
DoubleTree by Hilton Toyama is conveniently located within a three-minute walk of Toyama Station and a 20-minute drive of Toyama Kitokito Airport. The city of Toyama offers an ideal staging point for various popular day-trip destinations, including the Kurobe Alpine route, famous for massive snow walls; the traditional villages of Shirakawago and Gokayama; and the Noto Peninsula.
The 13-story, 201-room hotel features contemporary guest accommodations with five room types, ranging from 26-square-meter layouts for up to three people to a 79-square-meter premium suite that can comfortably accommodate up to four people. The hotel's interior design and artwork take inspiration from the natural beauty of Toyama, including Toyama Bay and the Tateyama Mountain Range.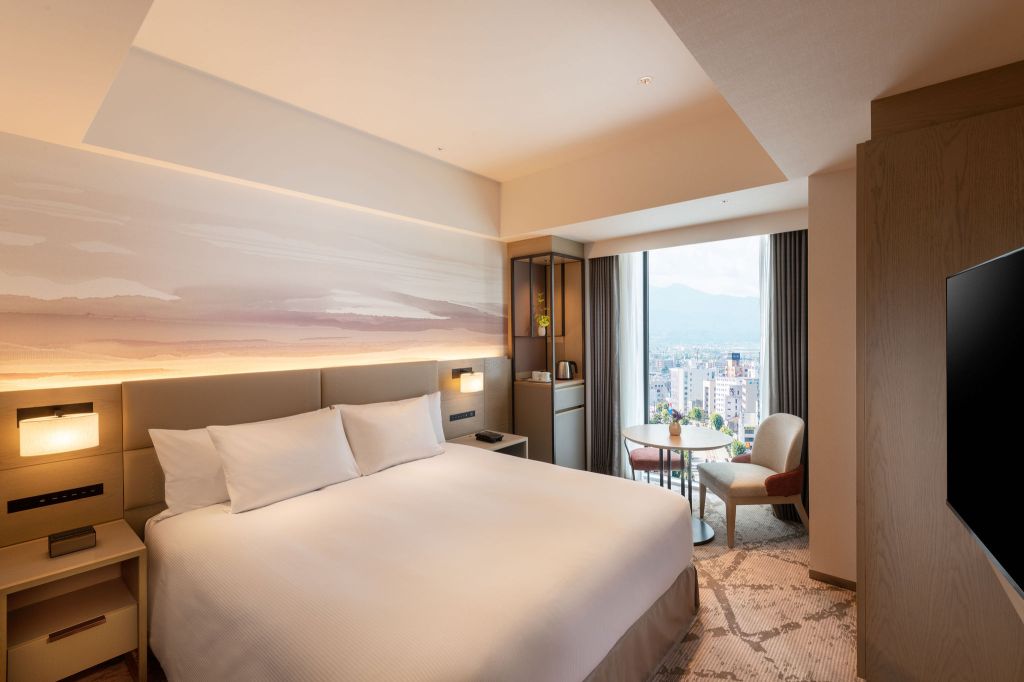 The all-day restaurant, korare WINE AND DINE, takes its name from the Toyama dialect's word for "welcome." It features 78 seats and a private room that can accommodate 10 seats, a buffet and dining area and an open kitchen serving breakfast, afternoon tea and dinner. Guests can enjoy fresh seafood from Toyama Bay, beef and red snow crab from the Toyama Prefecture, and a wide selection of offerings from the on-property sommelier's wine selection.
At korare Bar, guests can enjoy light meals, such as pastas and hamburgers, that feature local ingredients, while also taking advantage of a selection of more than 20 wines by the glass, original cocktails and sake. Meanwhile, the GRAB'n'GO Coffee & Deli offers takeout coffee, sandwiches, soups, cakes, muffins and other snacks for guests looking for fuel on the move.
Guests will have access to a variety of facilities and services, including inspiring banquet and meeting facilities that can accommodate up to 100 people, a 24-hour fitness center, and a public bath with a sauna.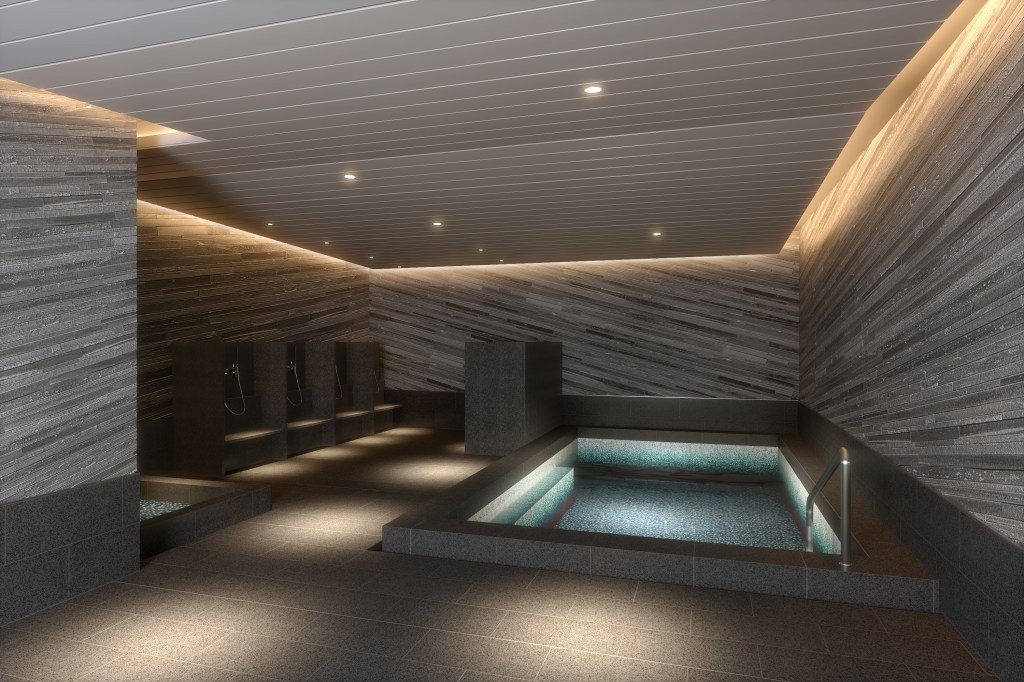 "We are delighted to open DoubleTree by Hilton Toyama and look forward to welcoming both domestic and international travelers and inspiring them with feel-good moments, whether through our comfortable accommodations, elevated amenities, or signature, warm DoubleTree chocolate chip cookie welcome," said Vincent Ong, vice president, Full Service Brands, Asia Pacific, Hilton. "DoubleTree by Hilton is a fast-growing global brand, and we look forward to continuing its expansion across Asia Pacific."
In December 2022, Hilton debuted its 50th DoubleTree by Hilton property in the Greater China and Mongolia region with the opening of DoubleTree by Hilton Kunming Airport, and will soon launch the brand in South Korea. In Japan, DoubleTree by Hilton Kyoto Higashiyama will open this summer, while DoubleTree by Hilton Osaka Castle will open in 2024.
DoubleTree by Hilton Toyama is part of Hilton Honors, the award-winning guest loyalty program for Hilton's 19 world-class hotel brands. Hilton Honors members who book directly through preferred Hilton channels have access to instant benefits, including a flexible payment slider that allows members to choose nearly any combination of Points and money to book a stay, an exclusive member discount and free standard Wi-Fi. Members also enjoy popular digital tools available exclusively through the industry-leading Hilton Honors mobile app, where Hilton Honors members can check in, choose their room and access their room using a Digital Key.
For more information or to make a reservation, please visit DoubleTree by Hilton Toyama.
Read more about DoubleTree by Hilton on Stories From Hilton.