Hilton | August 31, 2022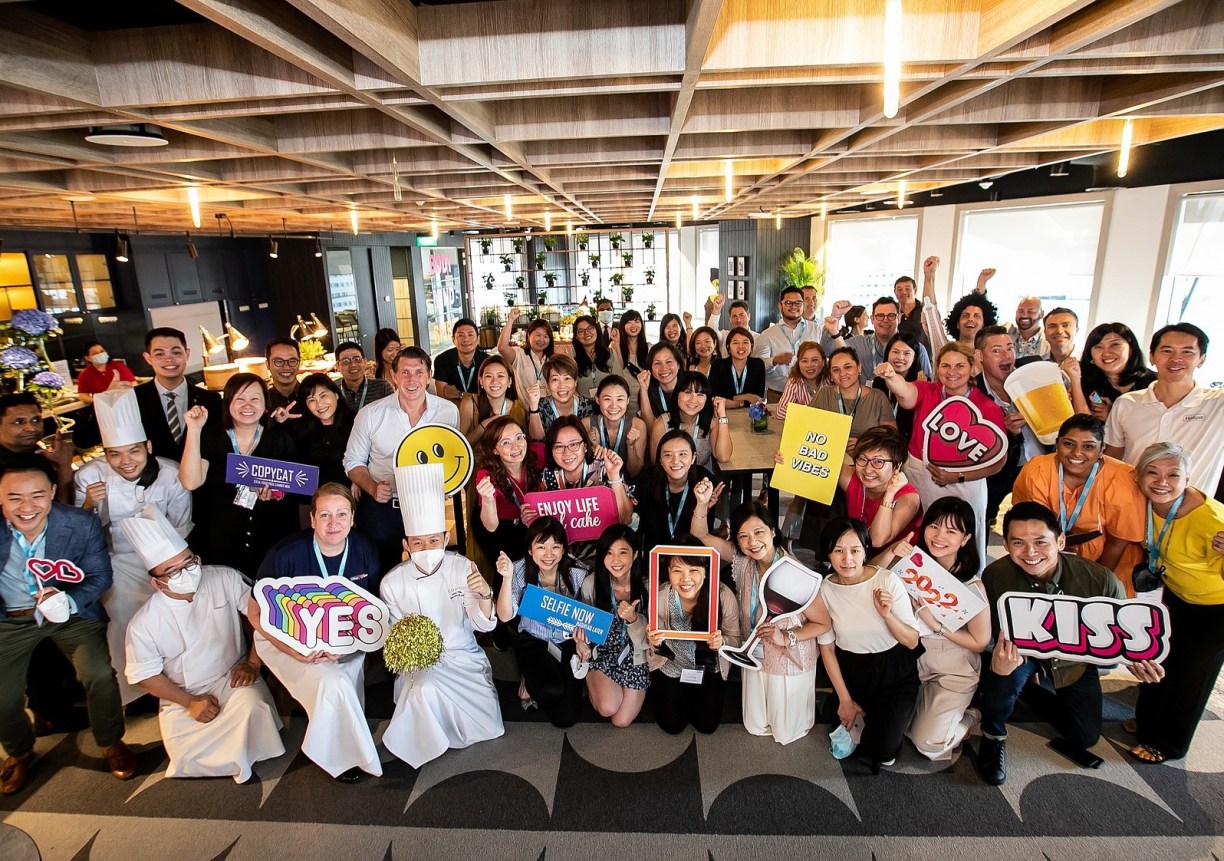 SINGAPORE – Hilton (NYSE: HLT), the fastest-growing hospitality company in Asia Pacific, has been named the top hospitality company to work for in Great Place to Work®'s "Best Workplaces in Asia™" list for the sixth year running – and third in the top 100 companies across all industries in the multinational category.
The win comes off the back of a number of individual country accolades awarded to Hilton this year, including rankings amongst the Best Workplaces in Australia, Greater China, the Philippines, and Sri Lanka as well as certifications as a Great Place To Work® in six countries including Fiji, Malaysia, Maldives, New Zealand, Papua New Guinea, and Thailand. In March this year, Hilton was also named the "Best Workplace for Women in Greater China™" for the third consecutive year by Great Place To Work®.
"As a business of people serving people, our team members are at the heart of everything we do. To have made the coveted Best Workplaces in Asia™ list – and remained the top hospitality company to work for especially as we emerge from the global pandemic where Travel and Tourism was amongst the hardest hit – is true testament to the purpose-driven culture we have built. We are incredibly proud of the 46,000 team members who are the driving force behind our strong workplace culture – their commitment to delivering unwavering hospitality to our guests, communities and each other have made this remarkable win possible," said Alan Watts, President – Asia Pacific, Hilton.
Great Place To Work®, the global authority on workplace culture, identifies Best Workplaces based on direct employee feedback. This year, Hilton employees cited their pride in being part of the world's most hospitable company, having an equal voice at the company regardless of their position, and the company's honest and ethical business practices as among the reasons for why Hilton is a great place to work.
"Hilton is focused on building a strong culture of growth, inclusion, wellness and purpose – and this accolade is a strong signal of how it has resonated with our team members. There remain opportunities to do more for our teams – from enhancing current development programs for their professional growth to finding new platforms that can support their personal wellness journey, we are committed to enhancing our workplace environment where our team members can thrive in body, mind and spirit, discover their passions, and be their authentic self," said Patsy Ng, Vice President, Human Resources, Asia Pacific, Hilton.
For more information about joining the Hilton team, visit jobs.hilton.com.