Hilton | July 20, 2022
LONDON – Hilton (NYSE: HLT) today celebrates the opening of Lost Property St Paul's London – Curio Collection by Hilton. Situated in the City of London, the property is in an area steeped in history and heritage, and today a hive of activity. The 145-room property is just 100 metres from St Paul's Cathedral, making it the perfect base to explore the capital, with Covent Garden, Shoreditch and South Bank all within walking distance.
The hotel's name nods to the property that has been lost in the city – a theme which runs throughout the interior design, with 'lost' bowler hats joining eclectic artworks. The property itself is designed to feel like you are lost in an artistic maze, filled with history-rich panels and whimsical artworks. The interiors celebrate the intricacies of lost craftsmanship and innovative design, echoing the shapes and architectural forms found in St Paul's Cathedral and the neighbouring streets. Bright and light rooms over six floors have been uniquely designed to capture the vibrancy of the local area – sleek and modern with marble bathrooms and an industrial touch, a nod to the hotel's urban surroundings. Bespoke red and blue colour schemes reflect the city's heritage, and several rooms have a prime view of the Cathedral.
The property – developed by London-based Dominvs Group – features an atmospheric ground-floor bar and restaurant called Found, which offers a classic food and drinks menu with a nostalgic twist. The bespoke bar is eight metres long and crafted out of bright blue resin, with stunning Murano glass pendants creating mood lighting and a cosy feel. Cocktails are colourful and theatrical, with each carefully crafted drink telling a forgotten story. Dishes include rich French classics such as Bouillabaisse and Coq au Vin, and hearty British classics such as Ploughman's and Welsh Rarebit.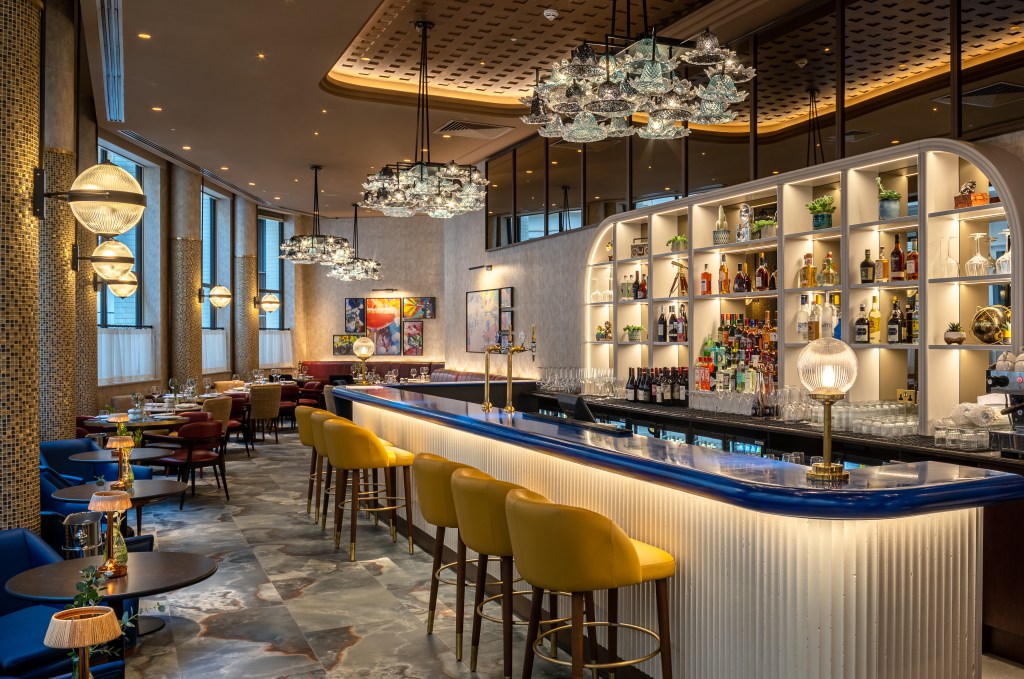 There is also a premium coffee house called Tattle, which has a separate street entrance for commuters and locals. Here, guests and diners can enjoy healthy breakfasts, light lunches and snacks, made with locally sourced, organic produce and all available to eat in or take away, as well as artisanal coffee from Monmouth.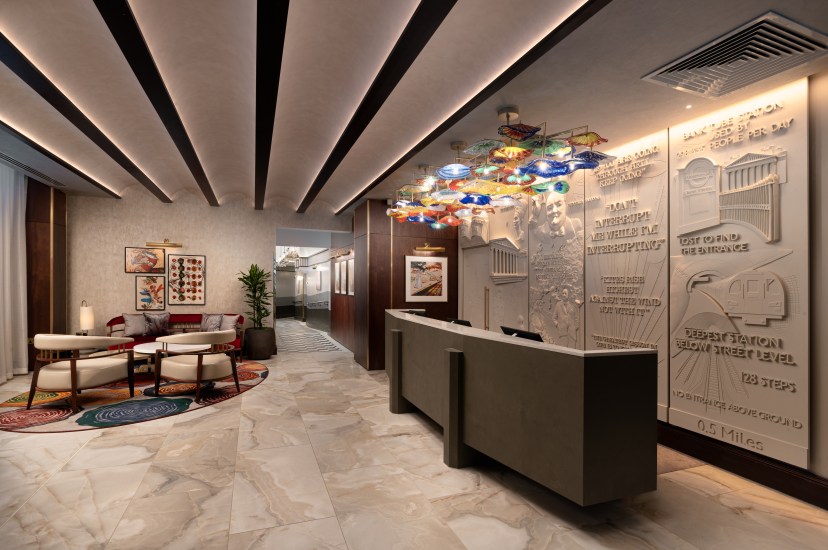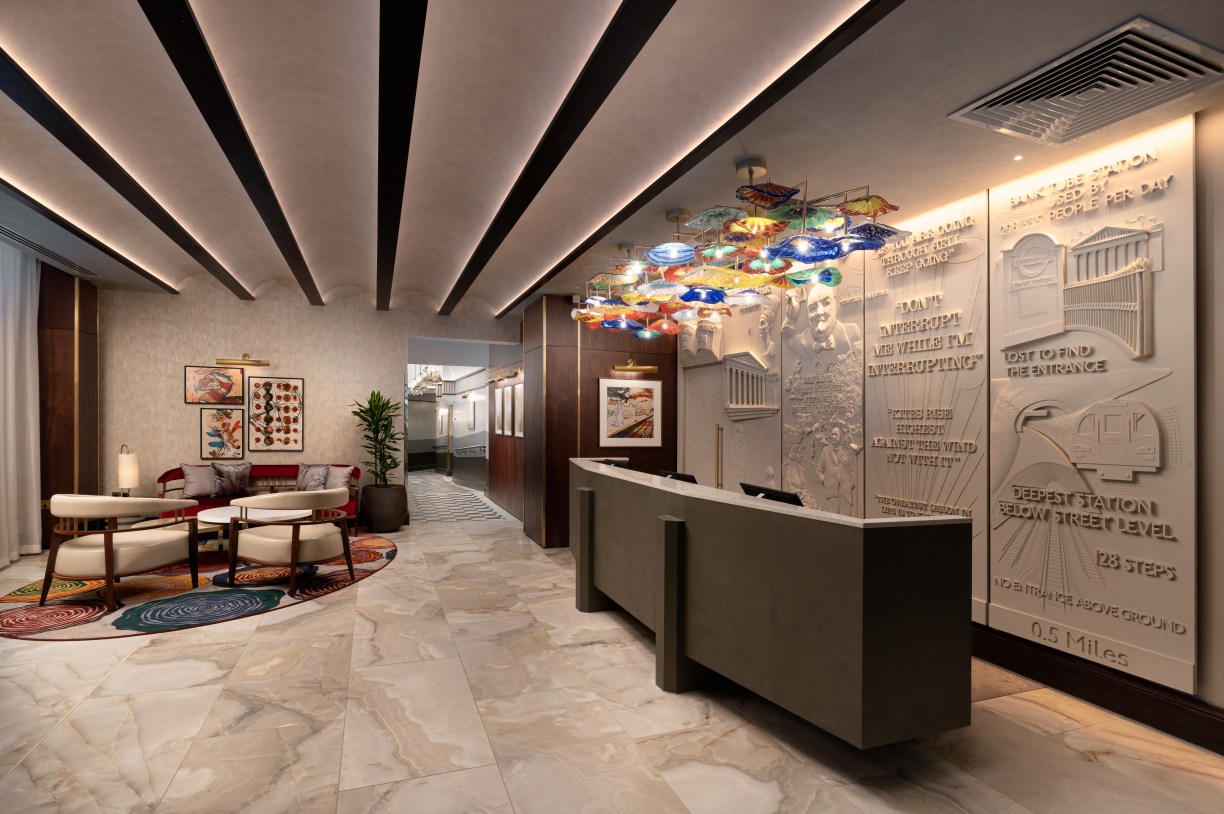 "It's fantastic to build our Curio Collection brand in such a prestigious area of London with this unique property."
Simon Vincent, executive vice president and president, EMEA, said, "This is an exciting and significant addition to our portfolio of London hotels. It furthers our aim to open in the most desirable locations and offer something genuinely different for our guests, as well as demonstrating our commitment to the UK's world-leading leisure and tourism industry. It's fantastic to build our Curio Collection brand in such a prestigious area of London with this unique property."
Jenna Hackett, global head, Curio Collection by Hilton, said, "Our Curio Collection hotels are hand-picked to offer unique and authentic experiences in some of the world's most exciting destinations. They take inspiration from their locality, and what better way to represent the historical and vibrant nature of the St Paul's area than such a beautiful, listed building, with eclectic and elegant curated art throughout. As the brand continues to expand across the world, it is exciting to welcome this property to the Curio Collection portfolio in London."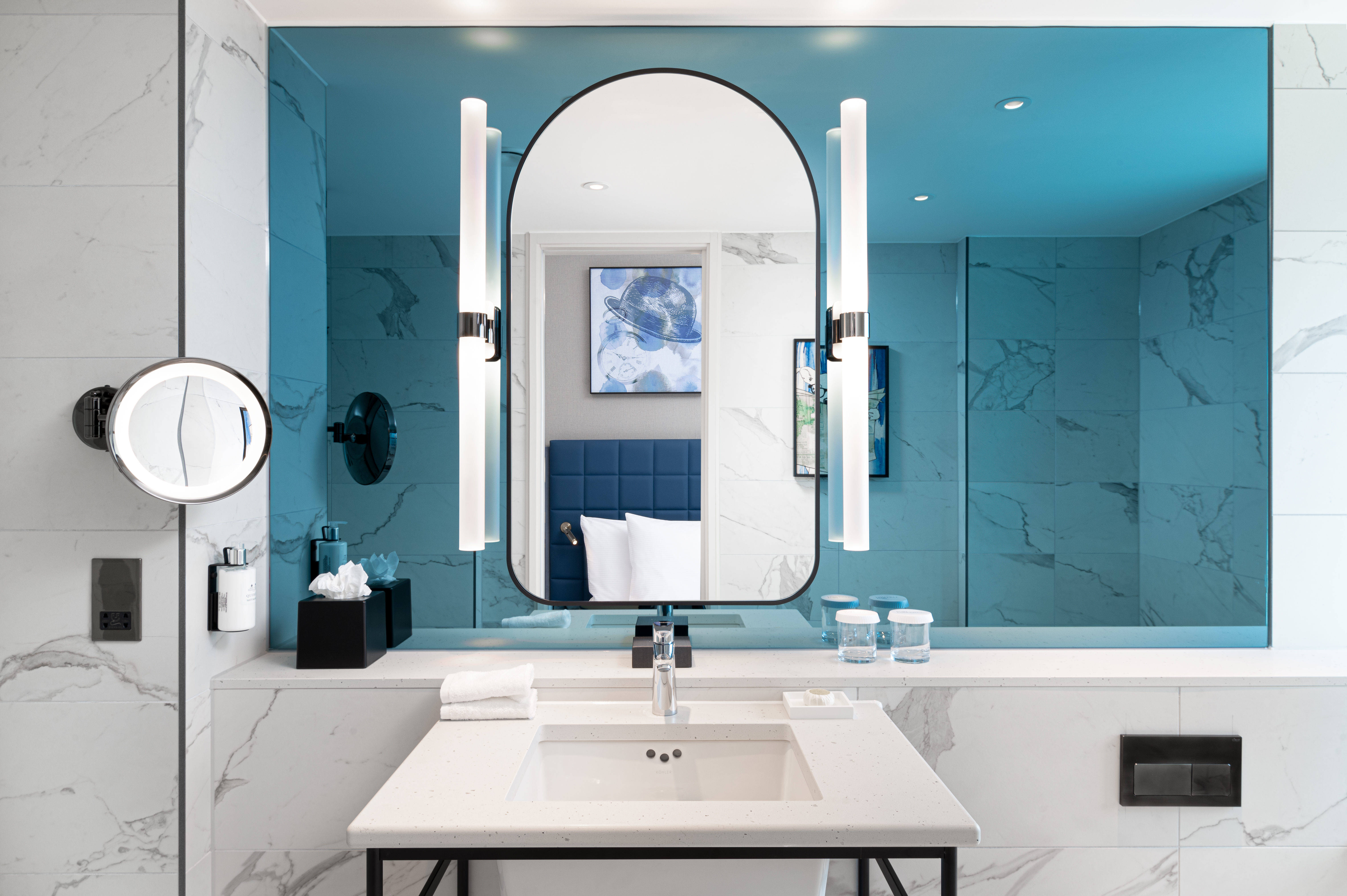 Jay Ahluwalia, principal of Dominvs Group, said, "We are proud to see our one-of-a-kind hotel, Lost Property St. Paul's, part of the Curio Collection by Hilton, now open in the centre of the City of London. This speaks to our commitment to the hospitality industry which we firmly believe is set to return to strength this year and of our firm belief in the City of London as a place to invest and curate these types of properties. The opening is testament to Dominvs' ability to stand firm and deliver through a challenging period and we place on record our sincere gratitude to our partners in helping us to achieve this".
The hotel is part of Hilton Honors, the award-winning guest-loyalty programme for Hilton's 18 distinct hotel brands. Members who book directly have access to instant benefits, including a flexible payment slider that allows members to choose nearly any combination of Points and money to book a stay, an exclusive member discount, free standard Wi-Fi, and the Hilton Honors mobile app. Book direct at Hilton.com, through the Hilton Honors app or through other official Hilton channels for more perks and a price match guarantee. Nightly room rates start from £170, or Hilton Honors members can redeem Points using the Points Explorer tool.
Lost Property St Paul's London – Curio Collection by Hilton is located at 3 – 5 Ludgate Hill, St Paul's London EC4M 7AA. For more information, please visit Lost Property St Paul's London – Curio Collection by Hilton or call 020 4553 0555.